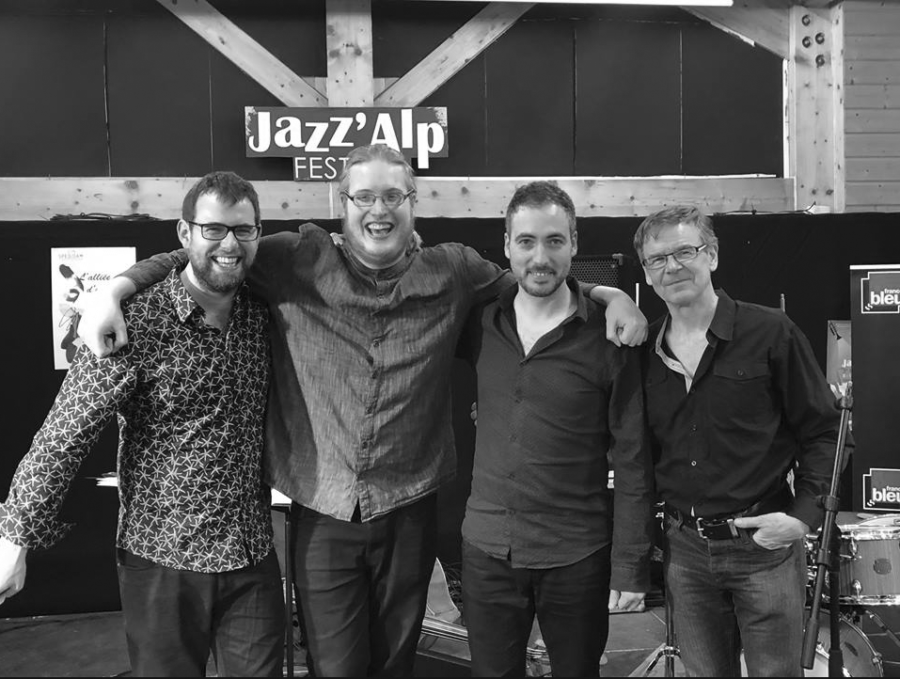 Hello France, this is England.
The young London virtuoso Riley Stone-Lonergan is recognized as one of the best saxophonists on the British scene.
A professional since the age of 16, supported as a young talent by Yamaha, he has won numerous awards to date (Memorial Prize for Jazz Saxophone, Rising Star Award, John Scheerer Prize for Woodwind and David Hoult Prize for Outstanding Performance…). He has performed in the United States, Germany, Poland and has studied with the greatest (Seamus Blake, Chris Cheek, Rich Perry and Joel Frahm…).
Dazzling by his playing, he offers us compositions with a strong identity, but also those of the pianist Fabrice Tarel, who lived a few years across the Channel.
Rising star of the double bass, the excellent Michel Molines joins the team, as well as Andy Barron, the most "british" of the French drummers that we don't present anymore.
Riley Stone-Lonergan : Tenor Saxophone
Fabrice Tarel : Piano
Michel Molines : Cello
Andy Barron : Drums