Camille Thouvenot : Mettà Trio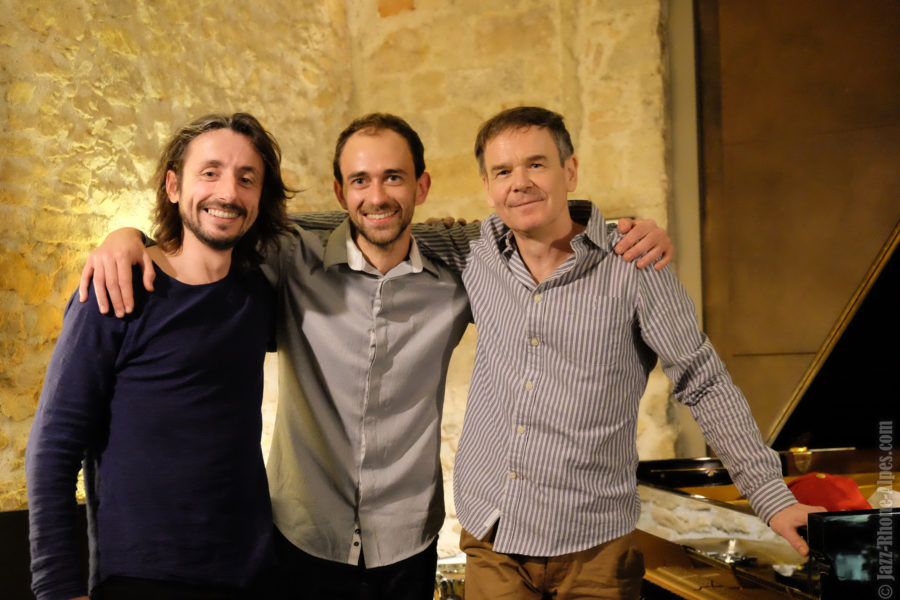 Everything's under control
Camille Thouvenot is a prolific and versatile musician from the Lyon scene and originally from Nîmes. In 2016, after having collaborated with many musicians from different musical and geographical backgrounds, he decided to form his own trio. It is around his compositions and arrangements of the most eccentric "standards" that Camille gathered two wonderful musicians from the Rhône-Alpes: Christophe Lincontang on double bass and Andy Barron on drums.
The complicity and alchemy is obvious between these three musicians who are as passionate about the swing of the 40s as they are about the most modern jazz that can be heard in New York today.
In June 2019 the Mettà trio will enter Benoit Bel's Mikrokosm Recording Studios to record their first album "Crésistance". Audrey Podrini will bring to this opus a delicate touch of her electroacoustic composition.
Tarel / Lonergan Quartet
17.09.2021
Camille Thouvenot (Piano)
Christophe Lincontang (Contrebasse)
Andy Barron (Batterie)
Tarel / Lonergan Quartet
17.09.2021