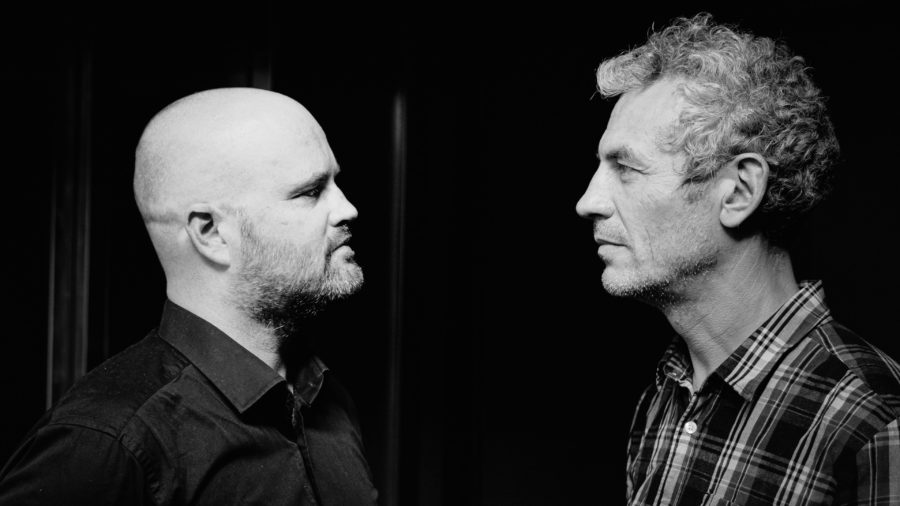 David Suissa meets Eric Prost, ou l'inverse.
After more than 10 years of collaborations and 4 albums, (blastik leitmotiv pertran "fun and mistakes", Suissa "sings and keep quiet", "without moving from there", "learned animal") was born the idea of a collaboration merging the afro rock-pop universe of David Suissa and the various jazz influences in the broad sense of Eric Prost.
After multiple collaborations with, among others, the mu collective (winner of the ladéfense competition), the Amazing Keystone bigband, (prize for album of the year with Peter and the wolf and jazz, winner of the jazz of the group of the year), and musicians such as Winton Marsallis, Ibrahim Maalouf, Quincy Jones, Christian Vander… Eric Prost delivers us this new very personal opus, (XXL " des enchantés du bocal ") and succeeds in creating a fusion between French song and the creative energy of a group of outstanding improvisers. Sometimes committed, sometimes sensitive, the poetry of David Suissa finds its setting in the free and eclectic writing of Eric Prost in order to bring together the widest possible audience, from jazz to rock through song and world music.
Le Grand Bal des Cousins
28.06.2023
GRIO
27.04.2023
David Bressat Quintet
23.02.2023
Felipe Mena Trio
17.02.2023
L'Oeuf Big Band : Astro-Symphonie
25.11.2022
Buck
27.04.2022
Tarel / Lonergan Quartet
17.09.2021
Thibaut François (Guitare)
Boris Pokora (Sax Ténor)
Simon Girard (Trombone)
Fabien Rodriguez (Batterie, Clavier)
Michel Molines (Contrebasse)
Eric Prost (Sax Ténor)
David Suissa (Chant, Guitare)
Le Grand Bal des Cousins
28.06.2023
GRIO
27.04.2023
David Bressat Quintet
23.02.2023
Felipe Mena Trio
17.02.2023
L'Oeuf Big Band : Astro-Symphonie
25.11.2022
Buck
27.04.2022
Tarel / Lonergan Quartet
17.09.2021