Everybody's got a story with a club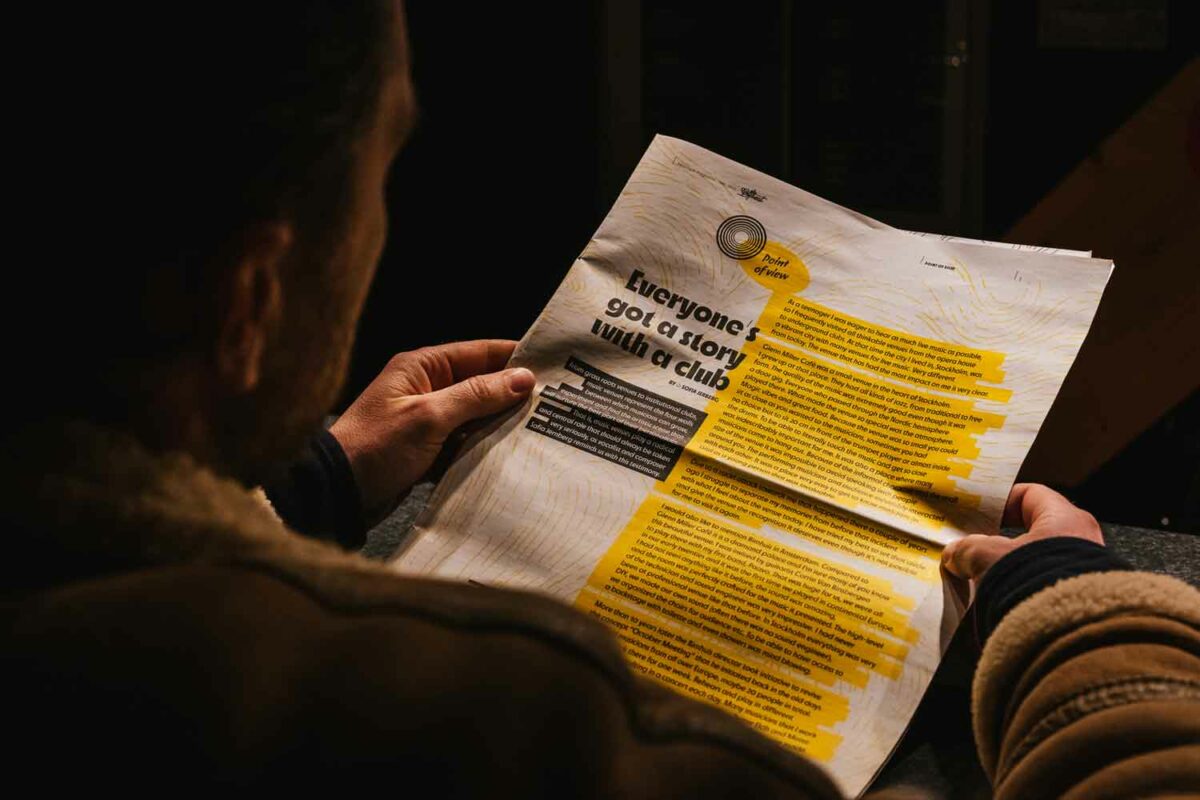 Point of view
From clubs to the more institutional concert halls, live music venues represent the four walls between which musicians can develop, experiment and identify with the artistic scene that will nurture the best of their personality. In other words, venues play an important and central role that should always be taken very seriously. A statement that the composer and vocalist Sofia Jernberg reminds us with her testimony. ↓↓↓
As a teenager I was eager to hear as much live music as possible, so I frequently visited all thinkable venues from the opera house to underground clubs. At that time the city I lived in, Stockholm, was a vibrant city with many venues for live music. Very different from today. The venue that has had the most impact on me is very clear.
Glenn Miller Café was a small venue in the heart of Stockholm. I grew up at that place. They had all kinds of jazz, from traditional to free form. The quality of the music was extremely good even though it was a door gig. Everyone who passed through the Nordic hemisphere played there. What made the venue so special was the atmosphere. Magic vibes and great food. Because the venue was so small you could sit as close as you wanted to the musicians, sometimes you had no choice but to sit 20 cm in front of the trumpet player or almost inside the drums. To be able to literally touch the music and get so close was indescribably important for me. It was also a place where many musicians came to hang out.
Because of the informal character and the small size of the venue it was impossible to avoid speaking with people around you. The performing musicians and audience inevitably interacted with each other. It was a place very easy to get to know musicians at and as a young person that was invaluable.
Due to a racist attack towards me that happened there a couple of years ago I struggle to separate my memories from before that incident with what I feel about the venue today. I have tried my best to set that aside and give the venue the recognition it deserves even though it's not possible for me to visit it again. I would also like to mention Bimhuis in Amsterdam. Compared to Glenn Miller Café it is a diamond palace and I'm sure many of you know this beautiful venue. I was invited by guitarist Corrie Van Binsbergen to play there with my first band, Paavo. That was huge for us, we were all in our early twenties and it was the first time we played in continental Europe. I had not seen anything like it before, the sound was amazing, and the room was perfectly crafted for the music it presented. The high-level of the technician and sound engineer was very impressive. I had never been at professional venue like that before. In Stockholm everything was very DIY, we made our own sound (often there was no sound engineer), we organized the chairs for audience etc. To be able to have access to a backstage with toilette and even showers was mind blowing.
More than 10 years later the Bimhuis director took initiative to revive the concept "October Meeting" that he initiated back in the old days. He invited musicians from all over Europe, maybe 20 people in total. We could work there for one week. Rehearse and play in different constellations resulting in a concert each day. Many musicians that I work with today I met there. For ex. Alexander Hawkins, Petter Eldh and Mette Rasmussen. Many bands were created, and new connections were made.