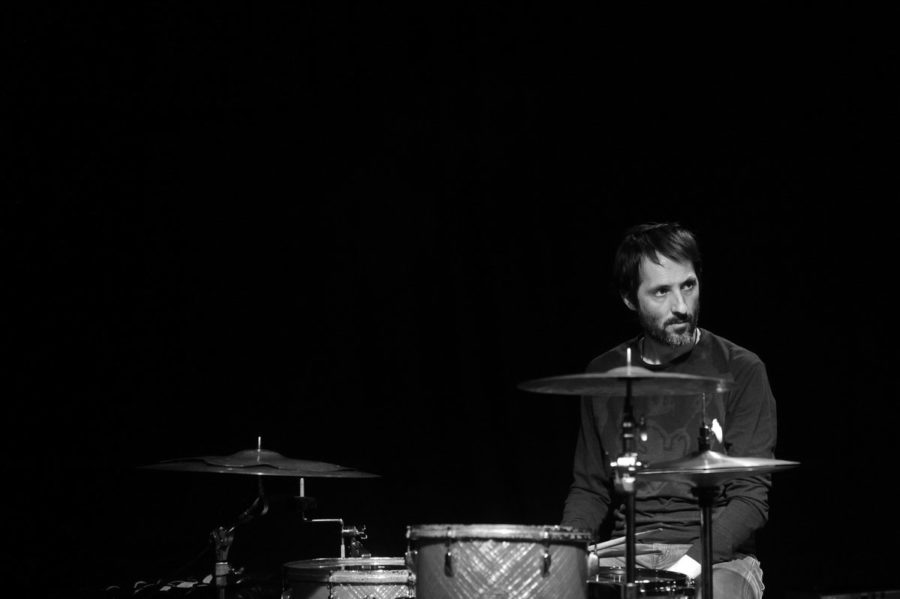 Une histoire de batterie
Might Brank is a solo for drums, percussion, voice, vocoder and electronics, which promises the discovery of a rather unusual music world. There is something deep and spiritual about this kind of trance which has its roots in medieval secular music, progressive rock and traditional music from the Far East.
A propos
Drummer and composer, Emmanuel Scarpa is at the crossroads of many paths of contemporary creation. He began by playing the drums in a punk-rock group in a self-taught way, his career was then marked by studies of classical writing in the conservatories of Lyon and Grenoble where he obtained the 1st prizes for harmony, counterpoint. and fugue,
all crowned with a Sacem prize. At the same time, his fascination for improvisation and his curiosity lead him to multiply musical and interdisciplinary encounters.
Drums, composition and improvisation have become inseparable practices for twenty-five years, which naturally led him to initiate his own bands such as Umlaut, Les Métamorphoses, Umlaut Double Trio, Blue Yonder, Might Brank his solo and more recently Le Quadrivium.
Emmanuel Scarpa is also involved in the bands Marteau-Matraque, SkullTone, L'Ensemble Op.Cit, O.U.R.S., Red Desert Orchestra (by Eve Risser), the collectives Coax and La Forge. Some of his compositions have been commissioned by institutions or ensembles such as the Béla Quartet, Radio France, La Forge, l'Arfi, L'Ensemble Op.Cit, and the Ministry of Culture.
jet:zt – Lisières
10.12.2021
Le Quadrivium
26.05.2021
Emmanuel Scarpa
jet:zt – Lisières
10.12.2021
Le Quadrivium
26.05.2021