TanDEM 2022 : say hi to the new generation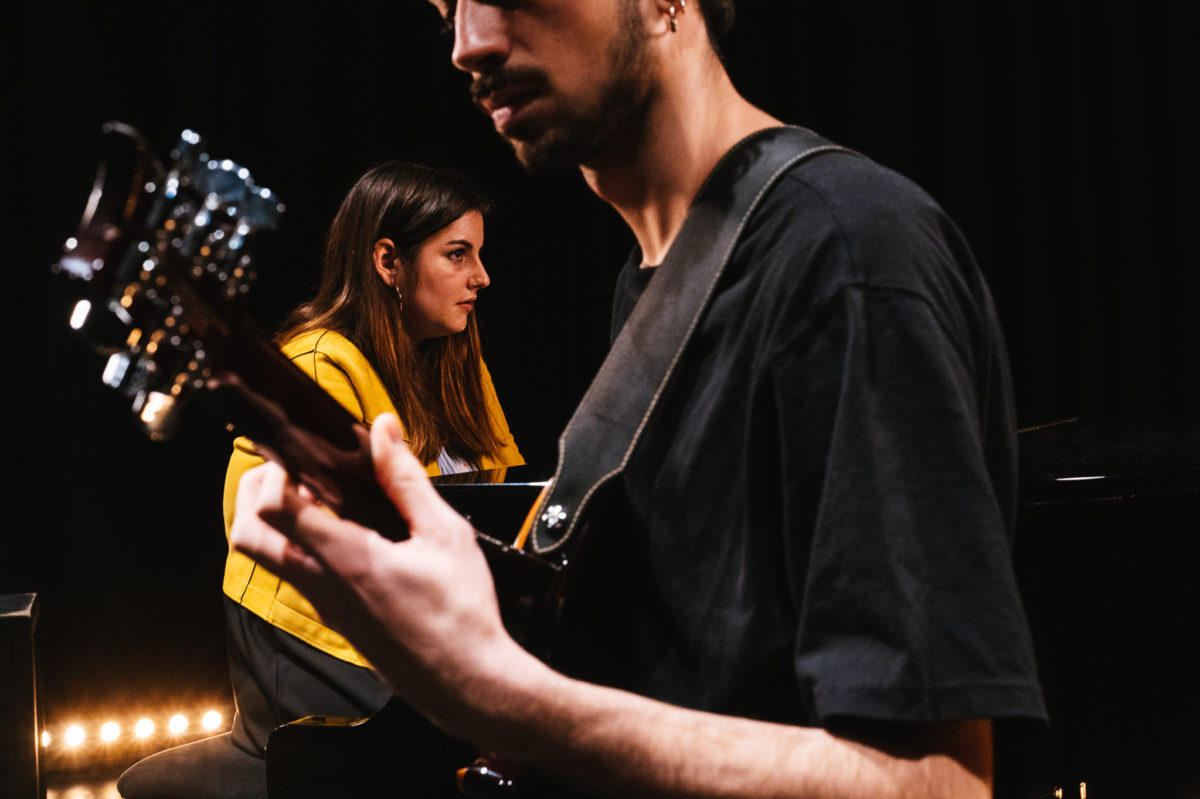 Emilien Gouleme et Manon Gagliardi
Since 2019, Le Périscope has been setting up a one-year residency program to allow young instrumentalists to take part in the life of the place and to discover the different stages of the creation process. For this year 2022, we are pleased to present Manon Gagliardi (Lyon Conservatory, piano - voice) and Emilien Gouleme (ENM Villeurbanne, electric guitar).
Here we go ?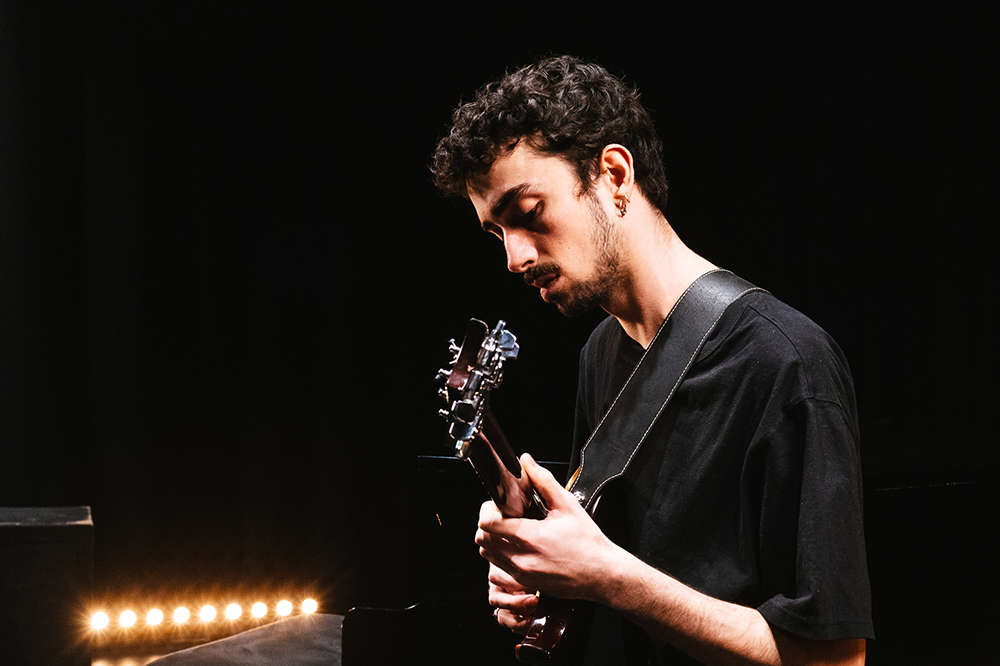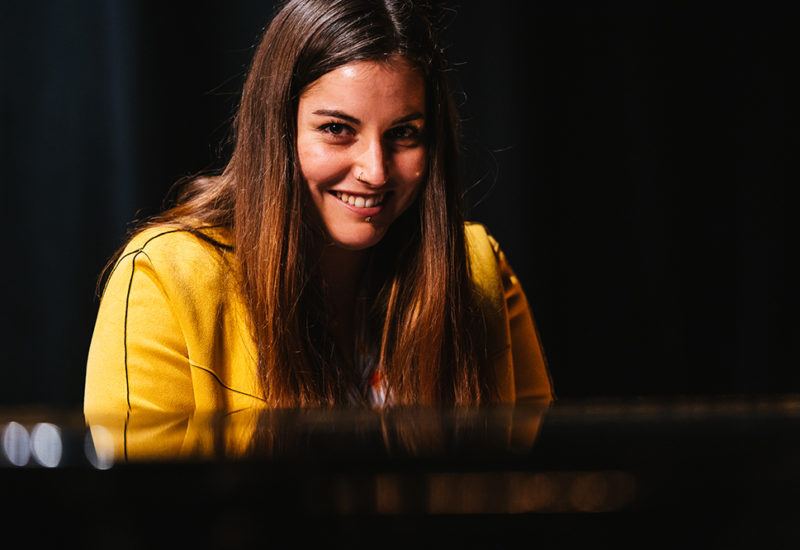 ---
> What is your artistic background ?
Manon :
I started playing the piano at the age of 13 as a self-taught. After a one year trip to Argentina where I was immersed in the colors of traditional music and tango, I enrolled in a Bachelor of Musicology at the University Lumière Lyon II, and I really started to put into words what I was playing or composing and to take some private piano lessons. I followed this course for 5 years and at the end I obtained a Master of Music Education. During these 5 years I met a lot of musicians with very diverse influences, some of whom were expatriates and with whom I started to play in Latin music projects as well as people from the conservatory or the ENM. When I got my Master degree, I decided to enter the jazz piano program at the conservatory, where I am currently a student.
Emilien : I started playing guitar at the age of 9. I stayed 10 years in the same music school in Ennezat (near Clermont-Ferrand), where I could start learning jazz. After the baccalaureate I moved to Lyon. I did one year at the conservatory of Bourgoin-Jallieu, and then I came to the ENM of Villeurbanne, where I still am.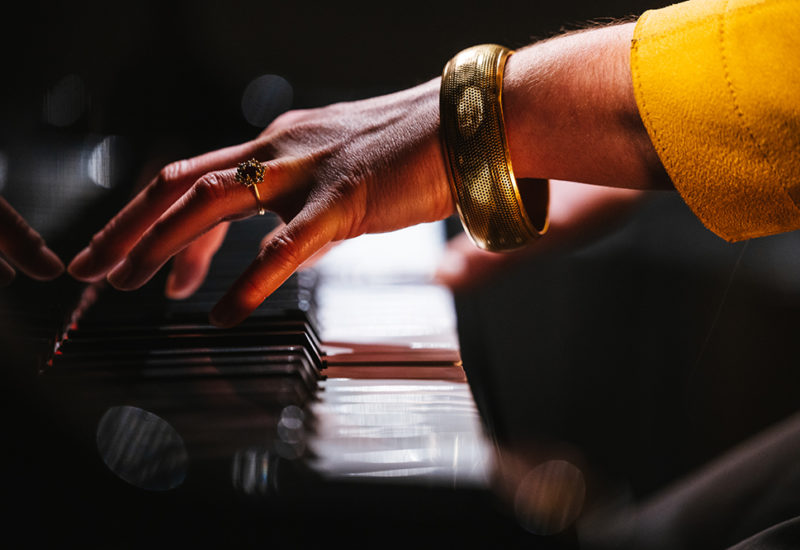 Photos : Paul Bourdrel
> Why did you apply for the TanDEM program ? What do you expect from it ?
Manon :
I applied for the Tandem program in order to discover and begin to immerse myself in the professional world of music. I think it's a great opportunity for students from schools and conservatories to have access to concerts and residencies surrounded by music professionals, and to benefit from the influence, advice, rehearsal space, etc. of a venue such as Le Périscope! For young musicians still in training, this is an incredible opportunity and experience to start developing their projects professionally.
Emilien : I applied to Tandem because I think it's a huge opportunity for young musicians like us. Access to rehearsal space, the possibility of doing residencies, meeting the Periscope's staff and professional musicians, doing one or more concerts, etc. All this is a chance for a musician like me who wants to develop his projects !
> Can you present your different groups/projects?
Manon : ¡Hyper M!
This project is formed by Noe Desmares on bass, Colin Cheritel on drums and myself on piano and vocals. I've been composing for piano-voice for a long time and since I entered the conservatory I wanted to try my compositions in trio. This project is the meeting of all my influences acquired during my career, jazz by its harmony and its colors, pop in the melodies, and the world music in its asymmetrical metrics and its texts written only in Spanish inspired by the lyrics of the standards of the Latin music Cumbia, chacarera and Argentine Zamba, etc
Azul Al Sol
This duo is composed of Vincent Pellerin on classical guitar and myself on vocals. It covers and arranges Latin music and Argentine folklore standards (chacarera, cueca, zamba, Cumbria…). During a one-year trip to Argentina, I discovered and immersed myself in this music at the Conservatorio de Musica de Olavarria (Argentina), I learned to play a little tango, I went to concerts of Argentine folklore, played with musicians and frequented popular dances and peñas. I met Vincent on my return to France at the Conservatoire Régional de Lyon with the idea of working on this repertoire, which is very little known in France, by covering great artists such as Mercedes Sosa, Violeta Parra, Los hetmans Nuñez.
Emilien : I'm part of several bands including 500 Miles : electric jazz trio (compositions/covers) with Henock Kona on bass, Julien Ducruet on drums. Duo Antoine Perret/Emilien Gouleme : trumpet-guitar duo. And finally a quartet of covers and compositions (Julien Ducruet : drums, Joseph Bonneton : violin, Henock Kona : bass).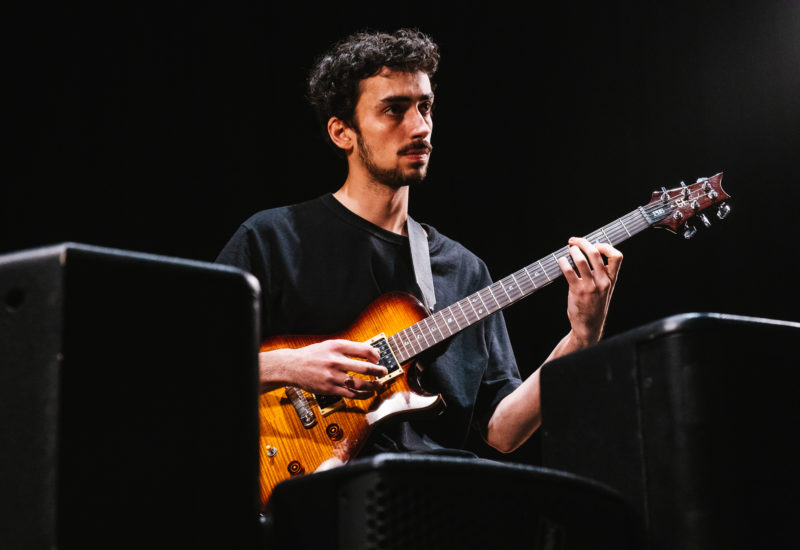 > What is your last favorite song ?
Manon : My last favorite is the discovery of Bachar Mar Khalifé.
Emilien : I think my latest favorite song is the music of guitarist Bill Frisell.
↓↓↓