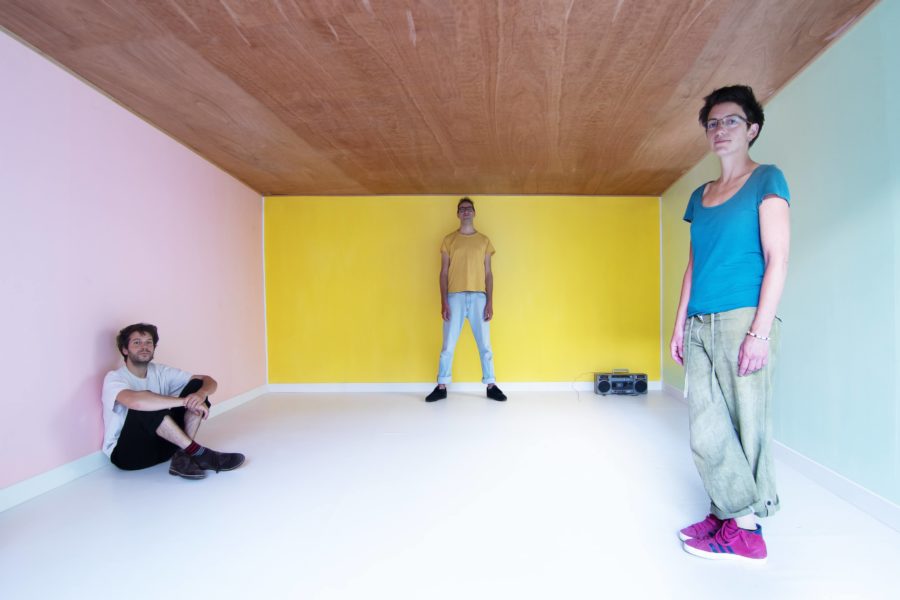 Siren voices and distorted bass
Around repetitive drums turns and romantic melodies bits, this trio looks for its own trance between siren songs, distorted basses and hammer drums. The body is then taken away by the hypnotic pulsations, supported by haunted machine sounds and overtaken by synthetic layers of sound.
The TRIBALISM3 trio uses a simple and soaring language as much as precise and repetitive. The three members, being also improvisers, can thus create any language, circulate within it and express themselves freely.
Where is Mr. R ?!
02.11.2022
Tribalism3
13.10.2022
FANTôME
15.06.2021
Yann Joussein (drums, composer)
Luca Ventimiglia (synthesizer)
Olivia Scemama (bass)
Where is Mr. R ?!
02.11.2022
Tribalism3
13.10.2022
FANTôME
15.06.2021