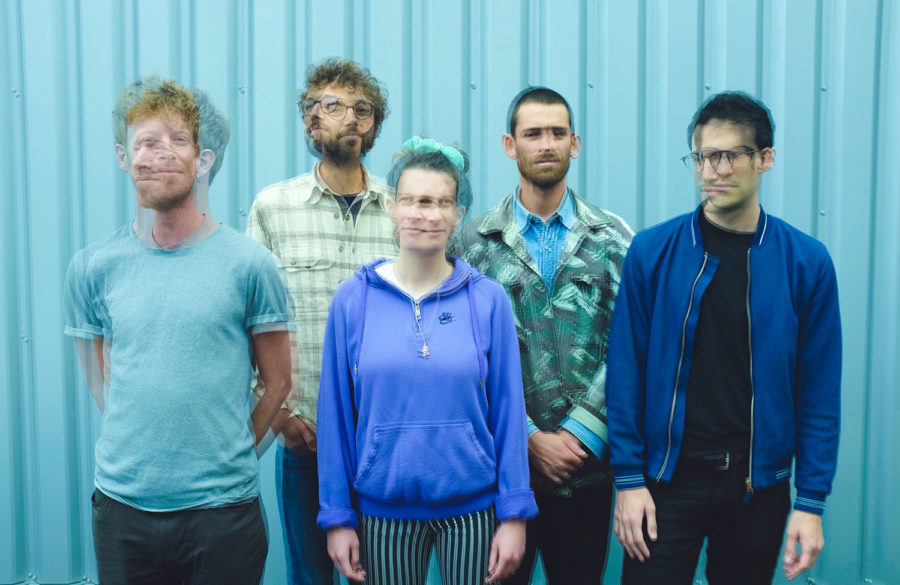 Oblique pop, cosmic jazz
Selen Peacock is an electric quintet searching for all directions between oblique pop and cosmic jazz. Horizon Fondu is the band's third album, the first entirely sung in French, to be released by Another Record (Satellite Jockey, Odessey & Oracle, Phat Dat, Kcidy). Written for the most part during the year 2019, between urban heat waves and excursions in Asia, these 9 songs evoke in no particular order apartment plants, photographs of traditional Japanese costumes, the fragility of existence, those of natural environments, shop windows in beautiful neighborhoods or global warming. Dealing with today's world by zooming in on its details, the semi-realistic songs borrow from currents already crossed by peers such as Brigitte Fontaine or Aquaserge. The group assembled by Johan Saint, author and composer of the songs, includes musicians heard in Belvoir, Fantôme, the 2035 collective or even the Orchestre National de Jazz, all of whom have been working on the alternative scene in eastern Paris for several years. To the saxophones and synths of Martin-Oger Daguerre and Morgane Carnet (who also sings to form a singular male-female duo) is added the rhythm section formed by François Le Roux and Augustin Bette. Recorded in part on tape just before the first confinement, produced by Romain Vasset (Belvoir, François and the Altas Mountains) and mixed by Vincent Hivert (Biche, En attendant Ana, Agar Agar), Horizon Fondu offers to the world tracks without style seams, stretching the contours of the songs to make small planets.
Where is Mr. R ?!
02.11.2022
Odessey & Oracle + Selen Peacock
17.06.2022
FANTôME
15.06.2021
Johan Saint (guitar, voice, lyrics et musics)
Morgane Carnet (tenor saxophone, voice)
Martin-Oger Daguerre (alto saxophone, organ, bells, voice)
François Le Roux (bass, bass synth, keyboards)
Augustin Bette (drums)
Where is Mr. R ?!
02.11.2022
Odessey & Oracle + Selen Peacock
17.06.2022
FANTôME
15.06.2021