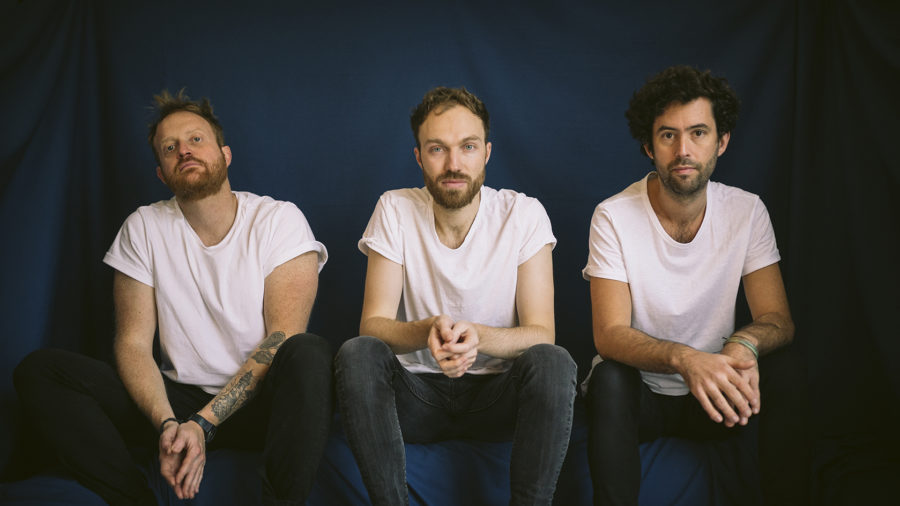 The Biggest Steps
Gauthier Toux was, not long ago, a promising young artist. And here he is today, at barely 28 years old, knocking on the door of the big league, joining without any fuss the small world of those with whom we will have to count from now on.
After an impressive detour into the world of electric and electronic music, a thoughtful and profound step aside ("For a Word" in 2020), here he is back to acoustic affairs in a formula that has fascinated him since his teenage years and that he renews in passing, the trio.
By paying extreme attention to the sense of form, by cultivating the obsession of a collective sound that goes far beyond individual expression, the Franco-Swiss pianist ploughs, with his new album, lands close to "For a Word". This time he digs the furrow of the acoustic sound, with the same fervor that animated him when he used to weave electronic webs to adorn his melodies with an unfathomable mystery.
Powered by the same force, driven by the same desire to knead the sound material, here he is at the controls of a triangular vessel that goes just as far.
Freed from the classical forms, each instrument nestles in the hollow of the others, and it is no longer its only function that prevails. So we can hear the drums telling us melodies, the bass drawing counterpoints and the piano offering us an implacable rhythmic framework. The trio is thought in an orchestral way, exploring all the options, all the possible arrangements. Maxence Sibille (drums) and Simon Tailleu (double bass) are the essential partners of these daring geometries, which require both audacity and confidence, intuition and mastery.
If Gauthier Toux is a man who goes for it, he is also a man who thinks, an artist who is sensitive to the world's clash and to the paths of his soul. He searches relentlessly, he has found here a way of his own, which we are sure will take him very far.
Léon Phal
19.10.2022
Enzo Carniel & House of Echo
24.03.2022
Gauthier Toux Trio
05.03.2022
Gauthier Toux (piano)
Maxence Sibille (drums)
Simon Tailleu (double bass)
Léon Phal
19.10.2022
Enzo Carniel & House of Echo
24.03.2022
Gauthier Toux Trio
05.03.2022