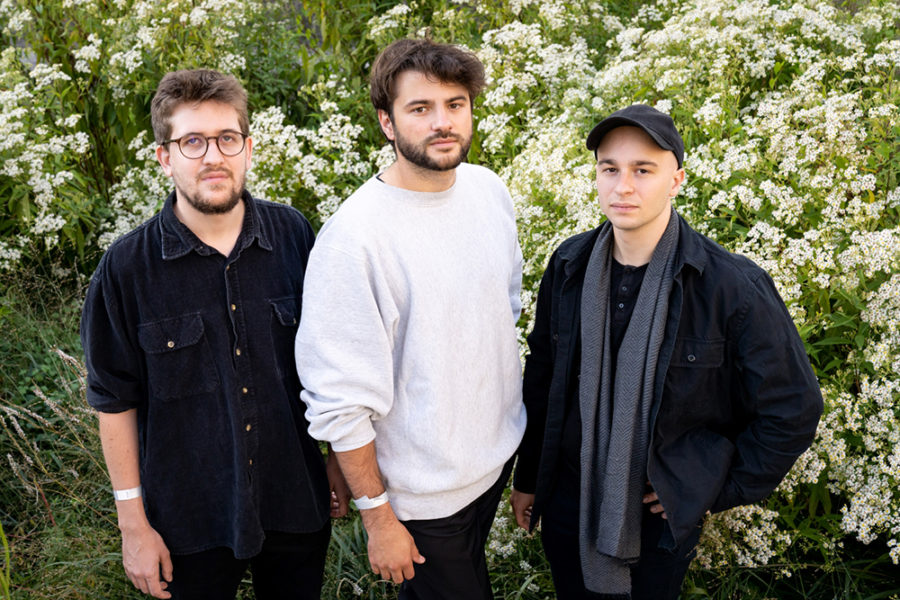 Sometimes mechanical, sometimes violent, sometimes appeased. This is how the music conceived by this trio can be characterized. The repertoire oscillates between data ready to collapse and burning cyborgs, reminding us of the place of machines in our society. To illustrate these ideas, the materials used are sometimes raw, sometimes wide and sometimes deep.
The three musicians have a personal conception of music and fully appropriate the music proposed, sometimes transformed or sometimes reformed.
The young Frenchman and two young Swiss musicians form a piano trio
whose freshness leaves much of the established jazz behind.

Ulrich Stock, Die Zeit
After several concerts in France, Switzerland and Germany in 2020, the Franco-Swiss trio released their first album in 2021 entitled "Cortex" on the Unit Records label. During the year 2021, the trio won the 1st prize of JazzBeet Competition (Jazz Fest Bonn) and the ZKB JazzPreis (Moods Zürich). The band is also supported by the French Festival Jazzdor in 2022.
Matthieu Mazué (piano)
Xaver Rüegg (double bass)
Michael Cina (drums)