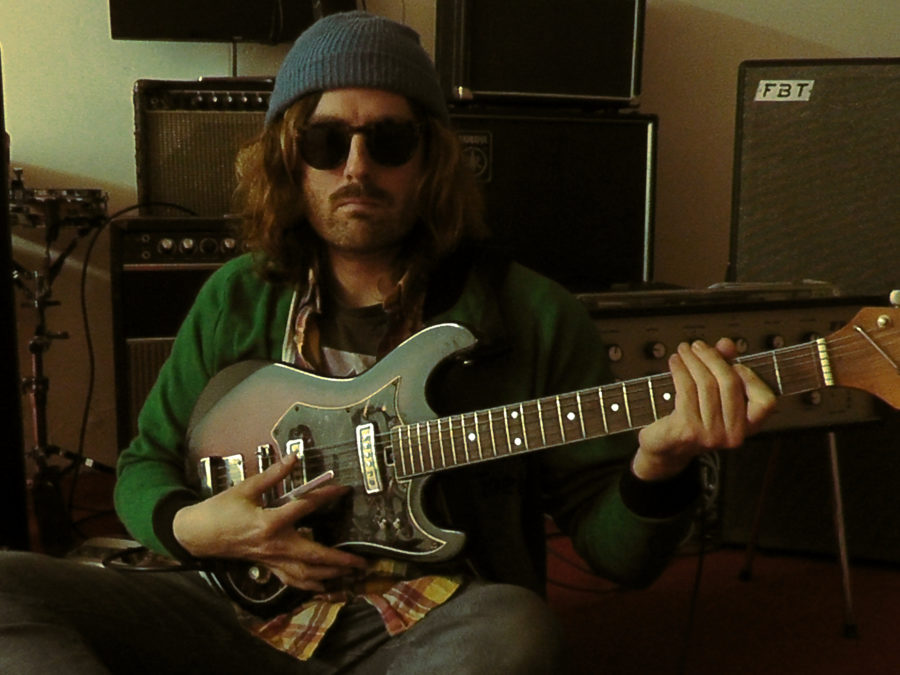 Initiated from a declined repetitive gesture and caught in rebounding patterns, filtered by transistors, spaces interact in a sequence of raw, concrete and sometimes figurative organic matter. Like a very old mechanical, pneumatic, pre-synthetic music recorded by Boris Boublil, Oak Tree Studio, Montreuil.
A propos
Trained as a plastic artist and graduated from the Beaux-Arts in Rouen, Jean-Francois Riffaud first expressed his artistic sense through art installations and performances before turning and dedicating his time to music. Over the last 10 years, he performed on alternative and comtemporary scenes as well as in jazz clubswith his bands (Syntax Error, Electric Vocuhila, Parquet, ABACAXI, The World). In 2020, he created "BETEL", a minimal piece for solo electric guitar, synthesizing his "plastic" manner of conceptualising the musical act. Influenced by artists such as Tony Conrad, John Fahey, Moondog and Morton Subotnik, Jean François also finds inspiration in sub Sub-Saharan electric music (Sunny Ade, Flamme Kapaya, Alick Macheso, Japonais Maladi) and uses the repetition of patterns and their mutation to lead the listener into an initiatic experience, a mental and sound sculpture.
The piece inspired a short film made by video artist RAMATAUPIA.
BETEL is a chewing plant in south-east Asia, and also the name of a sanctuary in Israel. Here it is a solo piece for guitar, and tape echo chamber.