Electric Vocuhila & Behaja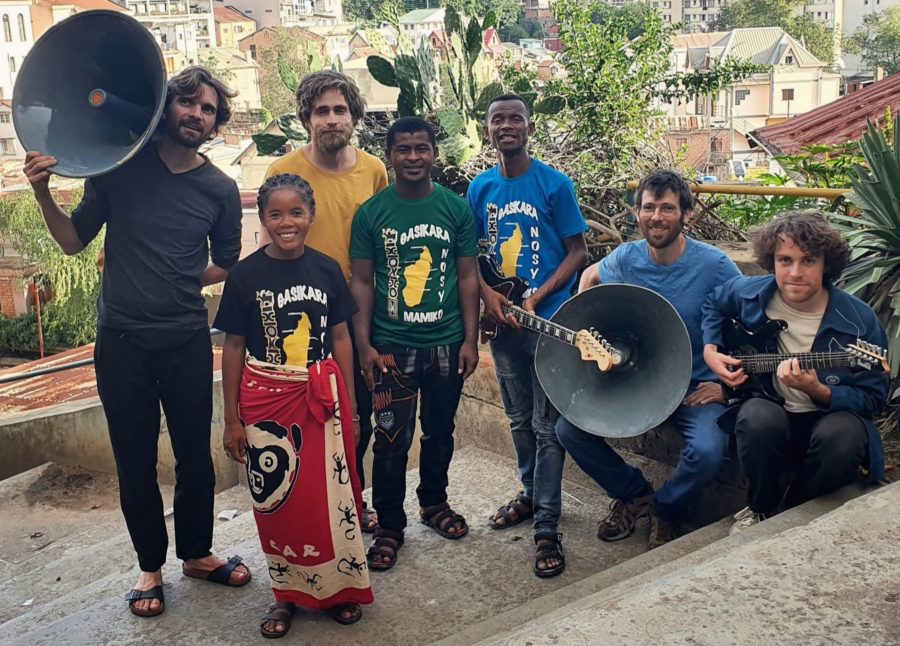 Tsapiky malagasy and free jazz sauce
After several years of exchanges with Malagasy tsapiky musicians, Electric Vocuhila went to Tulear, the cradle of this music, to create a new repertoire with Behaja, one of the leading tsapiky groups of today.
This is an original creation between a French 4tet that has been inspired by contemporary African music for the last ten years, and the musicians of Behaja, who have been playing for more than 10 years in the dusty dances of southwestern Madagascar.
Double rhythmic overexcited, vocals, saxophone and electric guitars with saturated sounds sometimes close to the rupture, with melodic lines very cut or on the contrary air, the mixture is explosive and close to the trance, at the same time anchored in the tradition of the tsapiky and deeply modern.
Black Atlantic Club : Electric Vocuhila & Behaja
14.10.2022
Ekaly (voice)
Behaja (guitare)
Bony (drums)
Maxime Bobo (saxophone)
Arthur Delaleu (guitare)
François Rosenfeld (bass)
Etienne Ziemniak (drums)
Black Atlantic Club : Electric Vocuhila & Behaja
14.10.2022