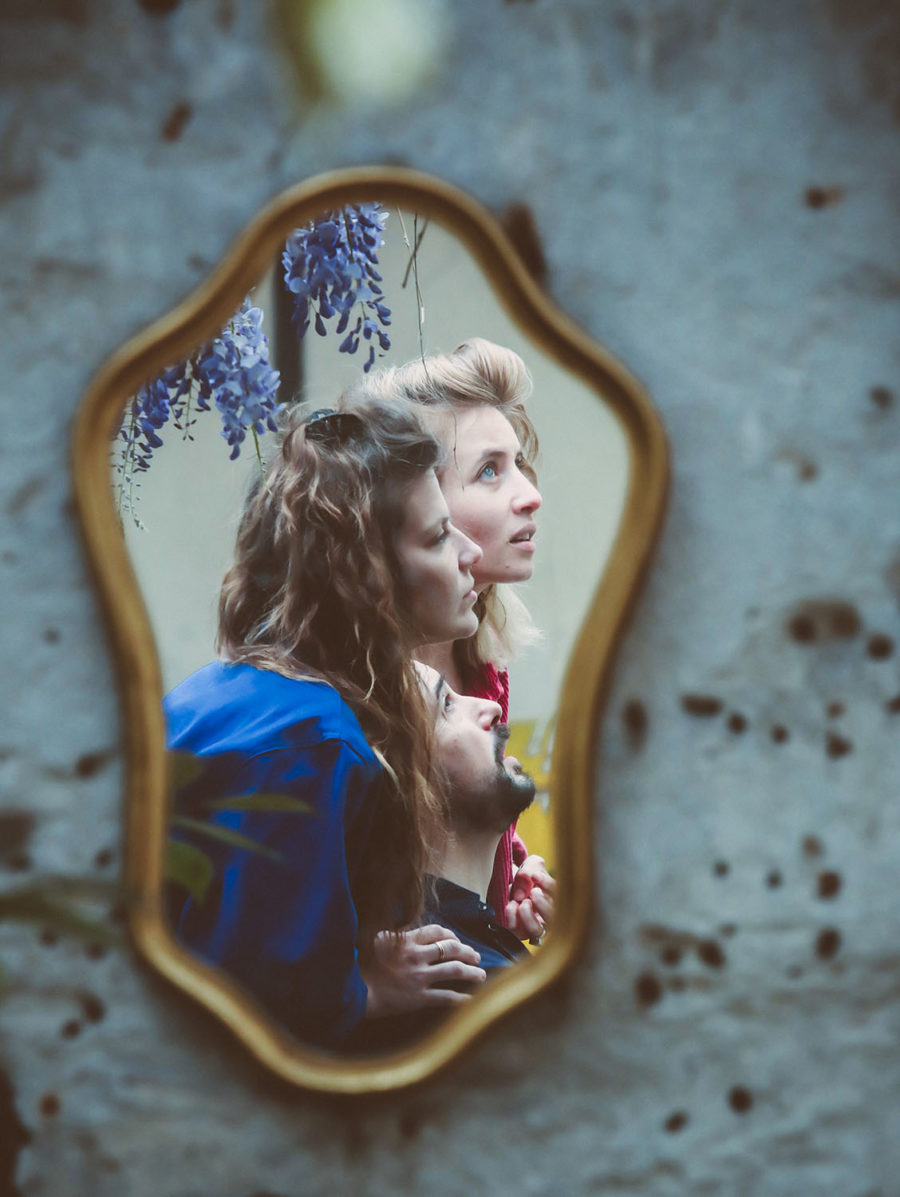 Folk music chamber
Suzanne pulls Leonard Cohen by the sleeve and draws this first EP from the name Berthe, the beloved grandmother that everyone used to call Maryse. Between remembrance and aggressiveness, Maëlle Desbrosses, Hélène Duret and Pierre Tereygeol compose Suzanne and orchestrate cheerfully to defy their ancestors and the shadows hidden behind mirrors.
There are reflections in pearls, and pearls in chests, thus together they move, they combine strings, pegs, hair, keys, reeds and bridges to dust themselves off from chamber music. Through an acoustic approach, the voices escape and lead us to a world of intimate folk songs.
The composition unfolds sequences where we navigate between impressionist streams and summer hay for beatniks on a quest to find tiger balm. We then let ourselves be guided by this hand which carries us along the banks of an imaginary river, rocked by humming and memories. And if we heard a Jodel, we would blame a Tyrolean hornet, but Suzanne's music has nothing to do with it, since the moments of improvisation relate to elegies more than to syllabic canons.
This trio gathers three peculiar instruments and moves forward without special effects, using strokes, fleeting movements, as if Paul Klee were using a very romantic irony. The playful energy is invited here only to shove prerequisites and twist trajectories. "– Leonard, are you sleeping my darling?".
Written by Robin Mercier.
Maëlle Desbrosses (alto, voice)
Pierre Tereygeol (guitare, voice)
Hélène Duret (clarinets, voice)