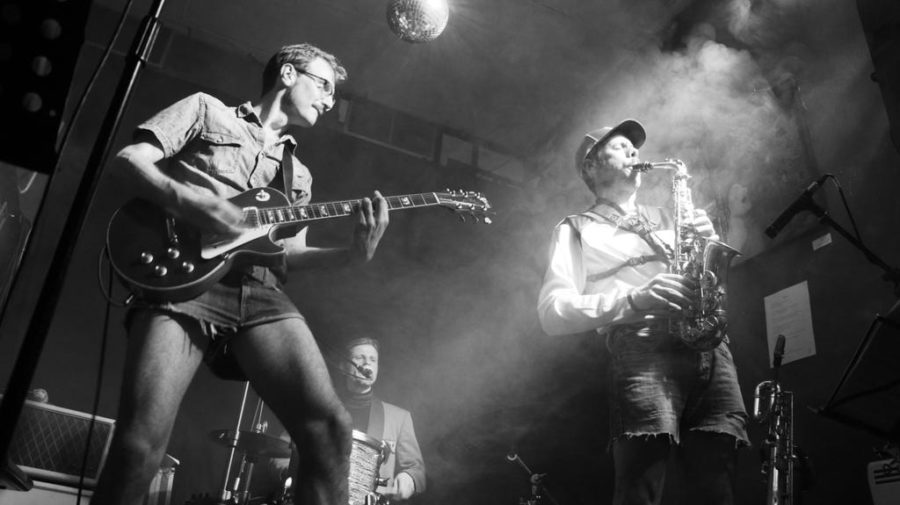 On the road again
With a name like that, you know what to expect.
SUPER 4×4 brings together the 3 hyperactive musicians Fred Gardette, Erwan Bonin and Nico Frache. Playing since 2012 their music is a perfect blend of all their musical experiences.
Whether it's jazz, rock, pop, the trio's compositions borrow their freshness from a multitude of musical genres without forgetting a dose of humor and absurdity to spice things up.
We still have plenty of puns based on the lexical field of big cars to materialize the quality of the project, but we'll stop here.
Fred Gardette : Saxophone
Erwan Bonin : Drums
Nicolas Frache : Guitars