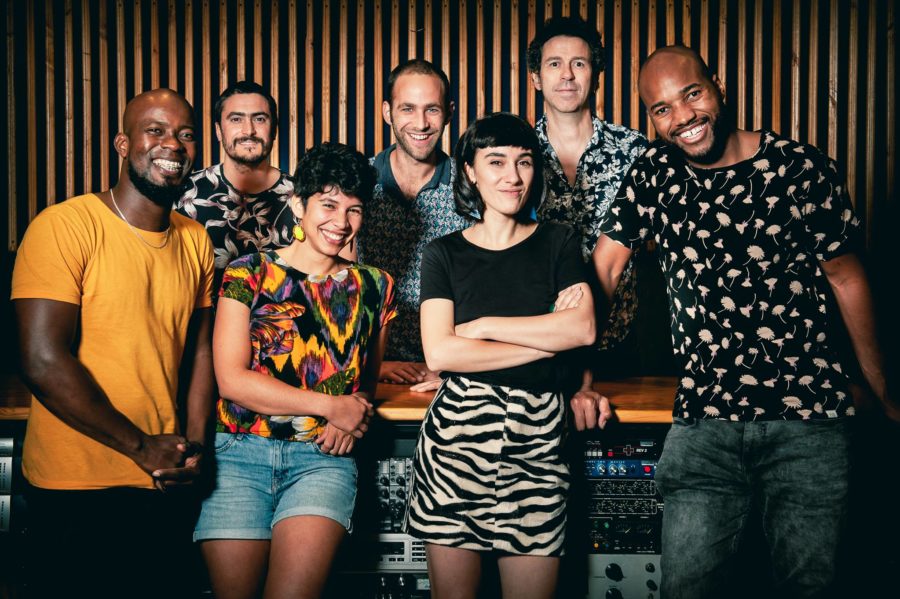 Colombian Trance
Difficult to put a certified appellation on the Pixvae's effusions. Afro-latin core? Post-free trash? Radical cradi-modern? When the sound resists words, it's often a good sign. The Colombian-Lyonian combo's cocktail is the kind of intoxicatingly intoxicatingly intoxicatingly intoxicatingly intoxicating. High-pitched vocals and screaming saxophone, boosted drums and saturated guitar, Pixvae is fuelled by the energy of polyrhythms, the traditional essence that it is a question of propelling, out of the furrows that have been ploughed many times, into the field of an actual blood for blood intermingled. In the end, this experience is at the heart of our present, here and now. It's about establishing a new frontier, neither from here nor from there, just beyond, in order to build a repertory-territory where all music has the right to clash, to challenge and penetrate each other, in order to regenerate itself all the better. Enter the trance!
THE BUTTSHAKERS + AN' PAGAY
09.07.2021
Chromb !
28.05.2021
Margaux Delatour (chant, guitare)
Israel Quinones (chant, guitare)
Damien Cluzel (guitare)
Romain Dugelay (sax baryton)
Juan Carlos Arrechea (percussions)
Léo Dumont (batterie)
THE BUTTSHAKERS + AN' PAGAY
09.07.2021
Chromb !
28.05.2021