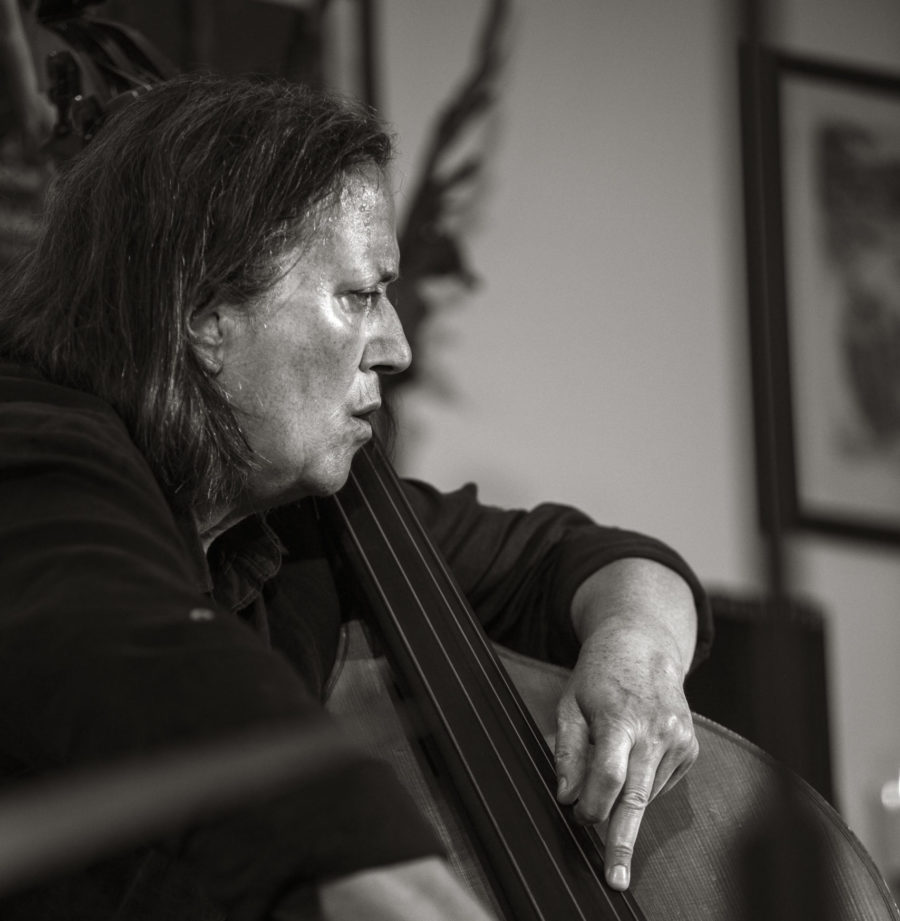 © Guy Kaucic
creativity on edge
Joëlle Léandre obtained a first prize in double bass at the Conservatoire national supérieur de musique de Paris.
She is active in the world of improvised music and jazz. She has collaborated with Derek Bailey, Anthony Braxton, George Lewis, Barre Phillips, Evan Parker, Irene Schweizer, Steve Lacy, Fred Frith, Carlos Zingaro, John Zorn, Susie Ibarra, J. D. Parran, Ernst Reijseger, Ákos Szelevényi (often referred to as simply Akosh S.) and Sylvie Courvoisier.
She has written for dance (notably for Josef Nadj and Cécile Loyer), theater, and created several multidisciplinary performances.
Joëlle Léandre & Rodolphe Loubatière
28.10.2022
Joëlle Léandre (bass)

Joëlle Léandre & Rodolphe Loubatière
28.10.2022