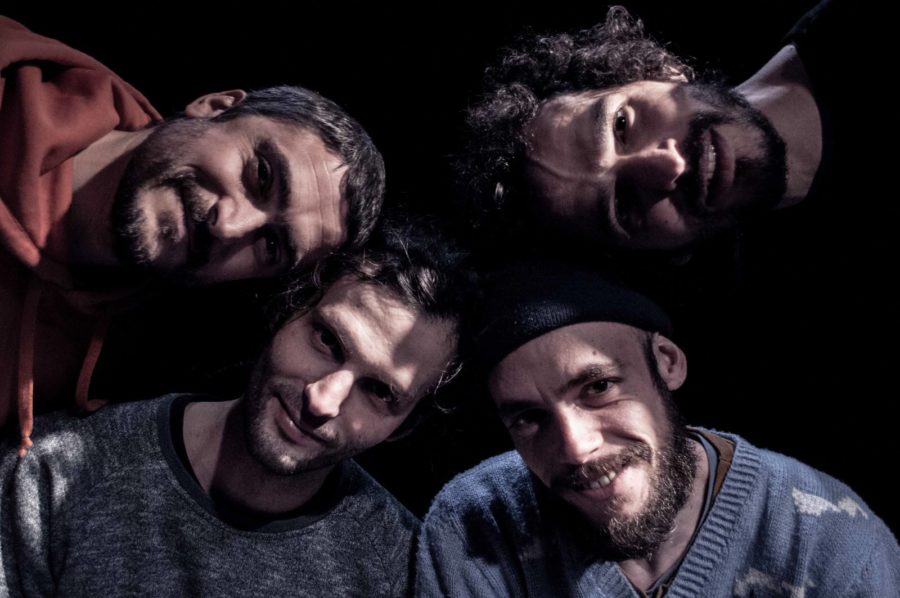 Chromb! doesn't care about anything except good music.
CHROMB! makes guitar-free rock (or distortion jazz) for emotional adults and wild children. Padded, wild and subtle chamber music.
After releasing three albums in 2012, 2014 and 2016 (illustrated by Benjamin Flao) CHROMB! is valiantly trying to conquer the world through recitals given in France, Spain, Italy, Belgium, Burkina Faso… some of them opening for more or less international stars (Deerhunter, Young Marble Giants, The Oscillations, Magma, ONJ, Steve MacKay…), and others in festivals as prestigious as it is frightening (Dancity Festival, Riddim Collision, À Vaulx Jazz, Jazz à Ouaga, Rock in Opposition, Jazz à Luz…).
Léo Dumont (batterie)
Camille Durieux (clavier, voix)
Lucas Hercberg (basse, effets, voix)
Antoine Mermet (alto sax, synthétiseur, machines, voix)