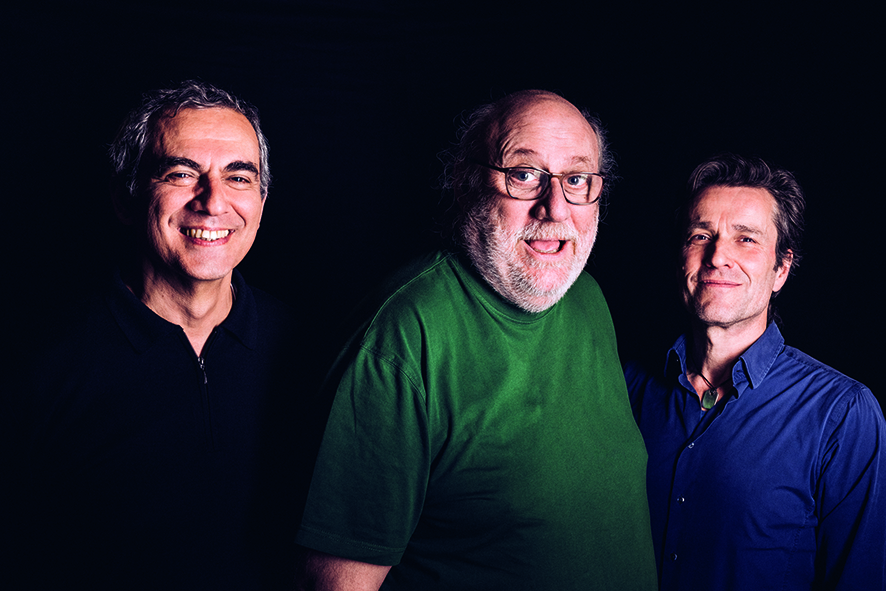 TRIO ETE Malakoff, 2020.
In all situations, to move forward, evolve with the times and find a balance, a reference point is necessary.
With this new repertoire, Andy Emler, Claude Tchamitchian and Eric Echampard, always more complicit, elaborate a journey, a musical suite, where the compositions leave room for individual and collective freedom.
Through the variations of climates, the ear can distinguish links between the pieces and thus hear and paint a unique and global work. Valsant between various influences : rock /pop, jazz, improvised music, the trio finds here a quasi-universal language.
The useful report is a "freeze frame", freezing a facet of this world which surrounds us, to continue the human adventure in all confidence" They are only 3, but have the power of a symphony orchestra ".
"They are only 3, but have the power of a symphony orchestra"

C. Charpenel
Andy Emler Trio
28.01.2022
Andy Emler (composition and piano)
Claude Tchamitchian (double bass)
Eric Echampard (drums)

Andy Emler Trio
28.01.2022