Sampling is Beautiful : Discover the french web series on the art of sampling.
Benjamin Kohler
Décembre 2020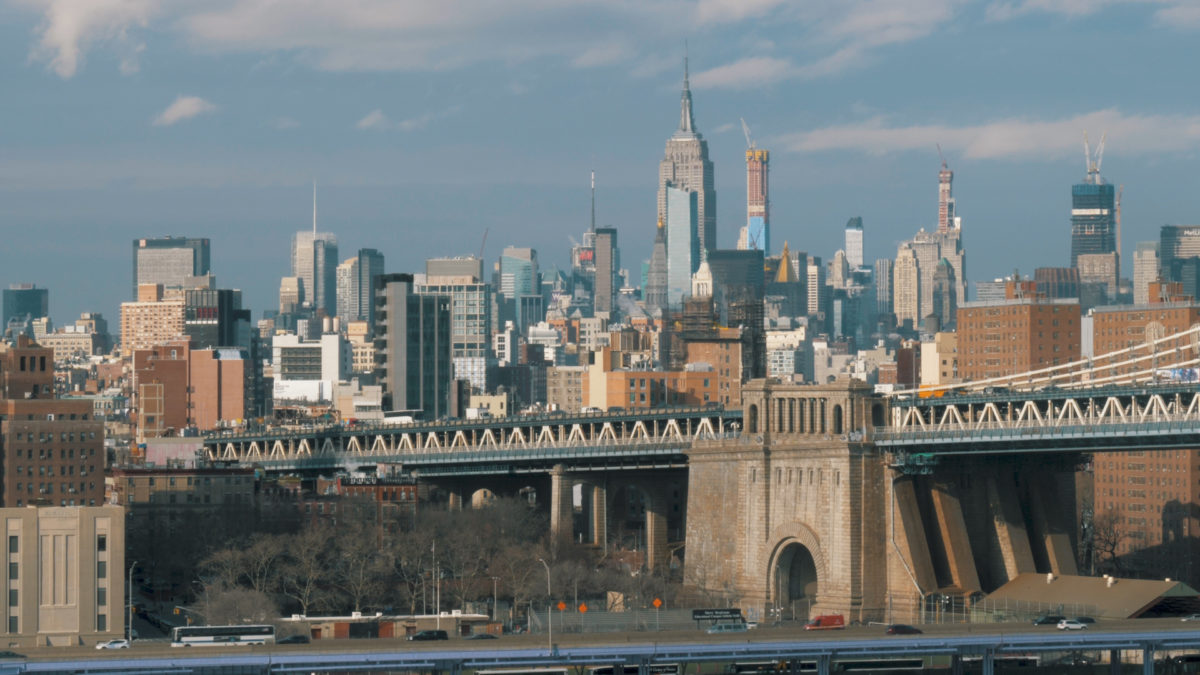 That was two years ago now. DJ Zajazza and video artist Paul Bourdrel took advantage of the Periscope's programming to develop a web series around the art of sampling. On the programme, a programming to be discovered and sampled and to be submitted to artists of all kinds to create an original piece. An exercise in style that very quickly became a machine for encounters and even a pretext for travel. Proof of this is today with the release of their first long format "On sample la grosse pomme! Sampling is Beautiful in New York". Meetings with interested parties to accompany your viewing.
Hello Clement, hello Paul. To give a bit of background on Sampling is Beautiful, could you tell us about the genesis of your project. How was this Sampling is Beautiful project born? A spark on a stormy evening in front of the window, or a background reflection, a well thought-out project ?
Clément: In 2017, on the occasion of the Jazz à Vienne, I challenged myself to make one video a day to sample one of the artists of the same evening. It was fun and I got great feedback from friends, and even from some of the artists I had sampled.
Then at the beginning of the next school year I called Paulo so we could do things together and the concept Sampling Is Beautiful then took off in collaboration with Le Périscope in Lyon.
Each month, we samplait the programming of the month to come to make a new piece with a guest chosen in this same programming.
Paul: We were already working together on musical projects, in photo and video. Personally, I was very keen to embark on a long-term project; I had already thought about and experimented with hybrid projects between a "media" approach and an "entertainment" form. What was missing was a solid subject that was open enough to deal with a lot of different subjects. I immediately liked Clément's project, and we soon saw a way to do something of our own without the usual communication constraints. Right from the start we wanted to stand out from what existed in the cultural world (report, after movie, classic interview…) and keep at all costs, the pleasure of doing it together and develop a project that resembles us, light and funny… but serious!
Your episodes are a great value for your collaboration. Clément is on the screen but you can feel Paul's presence in your movements, in your narration. This collaboration gives a real character to your project.
Clément: What we have in common is the fact that we want to share our passions: image, photography, sound, jazz, and the desire to help people and places discover each other through sampling. Everything we present is done in collaboration, if one of us doesn't feel an idea, we go for something else. We maintain the fact that we do things with a lot of pleasure, and I think that this can be felt in the final result.
Paul: It's a permanent rebound, since the beginning we've been writing and making things as we walk. We didn't want to wait until we had a finished project, but to develop it in movement, to be able to improve each new episode and to take into account the feedback from pros and friends who are musicians, communicators… Little by little, as we experienced it, we refined our method and the style of our episodes. The first episode at Le Péri, very simple in the narration, took us a long day with a lot of typos and editing. Today we shoot more complex episodes in two days. We didn't know exactly what we were looking for but we knew we were looking for the same thing. To share what makes us kiffer, to show our most exciting encounters and to open up the too closed carcans of music. The challenge is to make it intelligible while remaining sincere and authentic (by remaining ourselves, by limiting the staging, by only doing 2 or 3 takes for the music…). As far as the camera is concerned, everything goes very fast and is based on reaction. You have to be very present so you don't miss anything, but very discreet to be forgotten (even by Clem) otherwise you lose the authentic side.
If there were to be an episode of Sampling is Beautiful to show to present the project which one would you choose? Which collaboration has marked you the most ?
Clément: It's hard to tell, it's like asking parents if they have a favourite child haha!
Depending on the days and moods I have my little darlings.
Today, I would say the episode with David Kiledjian of Dowdelin, we borrowed a pedal boat from the Golden Head Park, and without being spotted, we loaded the bass and the sampler a little further down the lake.
Paul: Indeed the one at the Parc de la Tête d'Or is quite representative. Hard to choose… Maybe I would have said the one on the festival A Vaulx JAzz with Ukandanz. It mixes the backstage side, live to go on a piece of pavement with great artists and also the wandering and humour aspect with the visit of the Planetarium. Afterwards, the episode at the Célestins marked me well, we hit one of our goals, landing where we weren't necessarily expected. Then, at Collab level, we had a nice slap with Japhet (Jazual cazz, ElectrophazZ…). It started with an electronic battery in a not especially crazy courtyard and rain showers… We had a mini window to shoot and it was a pure moment of music !
You can feel that New York is really like what you are trying to reveal in hip-hop culture or Sampling. A megalopolis that finds its identity in the melting-pop of the cultures and communities that inhabit it. Based on this observation, how did you choose what you wanted to show? Was the documentary based on the rhythm of encounters or on key characters you had in mind ?
Clément: I know New York quite well and I have a lot of friends there, so we called a lot of people on the spot, some of them were available, others were not, some of them got sick during the stay, so it was quite freestyle, guided by the meetings, the record shops, the neighbourhoods where we were on the D-day. For example, before leaving, we hadn't planned to focus on 5pointz, but meeting Meres and Marie was exciting to share this meeting and their activism in New York graffiti.
Paul : Our basic challenge was to make prog teasers for the 6 minute Periscope instead of the usual one minute. We were convinced that we could keep people on the edge of their seats if we managed the rhythm. It worked pretty well but we were frustrated that we couldn't take more time and let our guests do the talking. The format constrained us. Soon, we felt like taking longer. Basically, we were going to NYC for a project that broke down along the way. The tickets were reserved and since Clem knew the city well, we thought it was the ideal moment to launch a large format. We continued to write as we walked, we took as little material as possible and we stayed open to anything that came our way. The final writing went quite well in the editing process and that gives us a good basis for the long formats to come…
Do you have any music documentaries or video formats that you would recommend? Who influenced you?
Clément: I loved Crossing the Bridge, a documentary about a German musician who arrives in Istanbul and meets a lot of local bands. It leaves a lot of room for music, and at the same time there is a lot of sharing of cultural experiences.
Otherwise the producer Kutiman is great (on youtube), he makes electronic music by sampling a lot of videos related to a particular city.
Paul : There are some big classics that you must have in mind: Buena Vista Social Club, The Last Waltz (and all the music films by Scorsese), Rise, Bird and many others. But it is above all the TV and web formats that have guided us. Our reference to both of them from the start was "C'est pas Sorcier". We wanted to be the Fred and Jamie of music (laughs)… joking apart we always liked the serious and solid approach with a pedagogical and visual writing that allowed them to share and make people understand super complex things. After that I always liked authentic and unadulterated projects like "J'irais dormir chez vous" in which you see what happens to Antoine, without diverting from reality. And finally I am well inspired by
Rancho Webshow, a fiction/reality series in which Rancho, a fictional character played by Enak Gavaggio, a former top skier, portrays the pro-skiing world in the form of humorous challenges. Through fiction, he has managed to reach a super large audience and raise awareness of disciplines that are little known to the general public and receive little media coverage. His strength is also to incorporate reality and to appeal to active sportsmen and women. A bit like what we do with our guest musicians.
Come on, seriously, what's the next city to visit with Sampling is Beautiful ?
Clément : I dream of Sao Paulo, it's really boiling over there! Afterwards if you have other ideas, we're hot 😉
Paul : Buenos Aires or Ljubljana? That would be so cool. But we think a lot about Cairo or Toronto… but frankly, we want to do everything, we just have to connect with the local musicians; our curiosity is boundless! We already have an episode being filmed in Paris… but we remain open to any proposal!