Irish Jazz acts to watch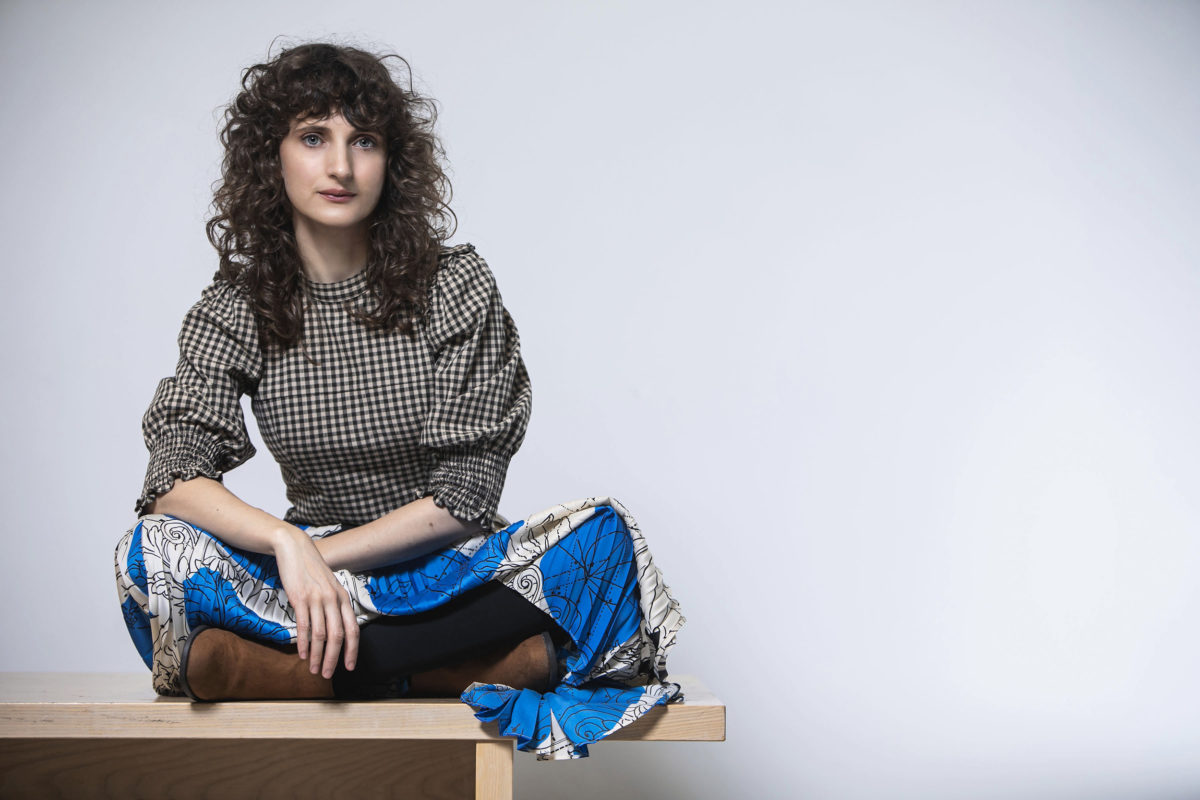 Music Network
For a small island, Ireland's jazz and improvised music scene is home to a host of exciting performers, working with a kaleidoscope of different styles and influences. Improvised Music Company picked six fantastic Irish artists (some bands and some soloists), for you to explore, showing diverse influences from folk, classical, rock, electronic, free jazz, and many more. There's something here for all curious ears.
↓ ↓ ↓
Origin Story
---
Three of the most successful players on the Irish scene, Greg Felton (piano), Cormac O'Brien (double-bass), and Matthew Jacobson (drums) began writing and performing as a trio in 2016. In 2018 they recorded and mixed their debut album, featuring original compositions from all three members. The resulting record embodied the group's founding in the jazz tradition, their interest in groove, their affection for free improvisation, as well as their propensity for provocative rhythms. Influences for this record included Ornette Coleman, Craig Taborn, and Deerhoof. Origin Story's music is informed by the member's shared experiences and results in provocative and interactive writing and playing, equally influenced by the origins of the jazz tradition and contemporary innovations.
Listen for open and communicative interplay between three virtuosic players who have comfortably assimilated the weight of a long piano trio tradition to use as they please. Slick re-inventions of the classics give way to dense rhythmic creativity, influenced by South Indian Carnatic music.
OKO
---
OKO was borne out of a number of collaborations at Irish festivals and concert series, culminating in a stand-out performance at 12 Points in 2012. Featuring guitarist Shane Latimer, keyboardist Darragh O'Kelly, percussionist Shane O'Donovan and turntablist DJackulate, the group improvises around skeletal compositions, drawing on a wealth of influences such as krautrock, vintage TV shows, free jazz, noise, dub, drum 'n' bass, dubstep, musak, metal and more. Their music shifts from lush synth-drenched sculptures to tight hooks and loose grooves, robust scratching and liberated improvising.
Listen for a beautifully chaotic kaleidoscope of electronic sounds and influences aligning into cool grooves and flights of unrestrained improvisation.
Insufficient Funs
---
Girls "Boys just want to have fun" and these ones certainly do, with Sam Comerford playing the monstrous and rare bass saxophone with his now trademark infectious energy alongside Matthew Jacobson's playful drumming and ear for a catchy, quirky tune.
The duo – two of the preeminent figures in Ireland's creative/improvised music scene – have been cavorting around Europe since early 2016, with highlights at 12 Points Festival in San Sebastian, Jazzy Colors Festival in Paris, Another Love Story Festival in Meath, Ireland, and Jazz Connective 'Going Northward' in Helsinki.
Sue Rynhart
---
Dubliner Sue Rynhart has been crafting her unique and captivating blend of neo-folksy, jazz-laden, classically-inspired original music to international critical acclaim, stemming from her groundbreaking work as part of Dylan Rynhart's 10-piece Fuzzy Logic Ensemble. Her songs, both soulful and severe, are a fine fusion of the avant-garde and the emotive. Sue is currently creating new work as a recipient of the BAN BAM Commission & Development Award* which will be performed in 2021.
Listen for hauntingly beautiful vocals, narrative & evocative song-writing, and a soundworld at once ancient and modern.
Cora Venus Lunny
---
Cora Venus Lunny is an improvising violinist, violist, vocalist and composer with extensive performing, touring, and recording experience in contemporary, classical, improvised, and folk music. A member of Yurodny and Fovea Hex, they frequently perform with Ireland's leading new music group Crash Ensemble, solo as a free improviser, and in free duo with Izumi Kimura. A fascination with consciousness, groove, and the social realities of music drives their compositional curiosity.
Listen for a startling palette of string sounds, minimalistic textures with unrelenting groove, and casually virtuosic passages in service of a visceral expressiveness. *
Úna Monaghan
---
Úna Monaghan is a harpist and sound artist from Belfast. Monaghan examines the intersections between Irish traditional music, experimental music practices, improvisation and interactive technologies. She frequently mixes electro-acoustic textures and ambient sound recordings with traditional tunes and harp improvisations.
Listen for a new prism on Irish traditional music, darkly expressive sound worlds, and harping expanded with electronic sound art for something you've never heard before.*
Roamer
---
The best of Irish improvising talent who have individually built acclaimed international careers, each "roamer" has represented Ireland extensively on stages around the world. When they combine and bring their talent back together again they blow audiences away.
Vocalist Lauren Kinsella has been Jazz FM UK Vocalist of the Year ; saxophonist Matthew Halpin was the first Irish musician to receive the presidential scholarship to study at the prestigious Berklee College of Music; Simon Jermyn is one of the most in-demand creative music bassists in New York and drummer Matthew Jacobson tours Ireland and Europe frequently with many leading improvising musicians and ensembles.
Listen for subtly infectious grooves, heart-stirring melodies and innovative takes on old material, in a pinnacle of sleek ensemble improvisation.
---
*
In 2020, Improvised Music Company and Belfast-based Moving On Music created the BAN BAM Commission & Development Award for female and gender-minority musicians in improvised music in Ireland. Three recipients were selected for the award by an independent panel of renowned international musicians, and we're enjoying their existing music while waiting eagerly for the new works they will produce for BAN BAM in 2021.