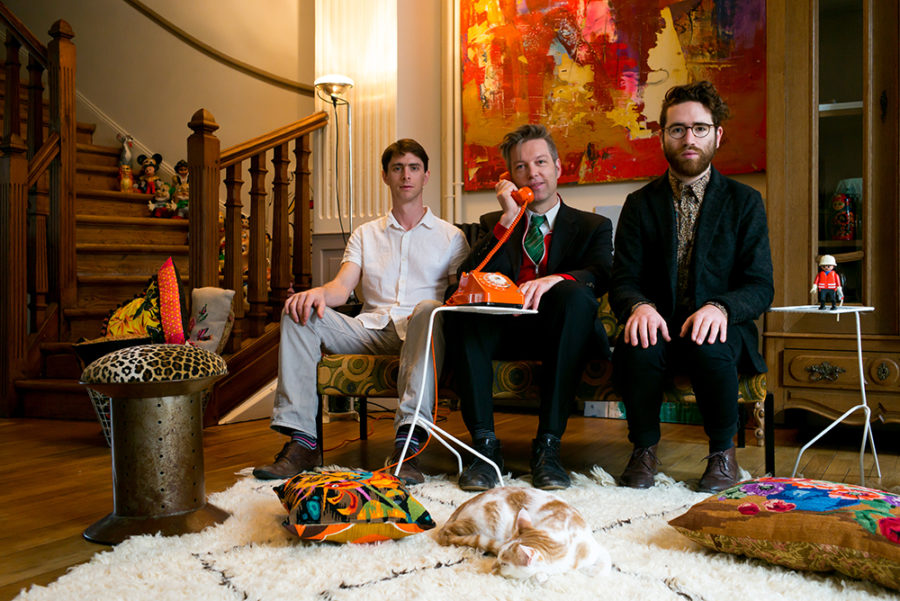 So you want a revolution ?
Daniel Erdmann is creating his new trio in 2015, with the young and promising Théo Ceccaldi on violin and viola and Jim Hart, one of the most sought-after musicians on the European scene, on vibraphone. After their debut album "A Short Moment of Zero G" released in 2015, the trio released the album "Won't Put No Flag Out" on BMC Records in January 2020.
Many unusual formations have emerged in international jazz, especially in recent years. But one could look for a long time in vain for a band like the Velvet Revolution. On paper already, the combination of saxophone, violin and vibraphone is quite exciting. It promises a subtlety of chamber music and complex timbres, the assurance of a music that is both intimate and dynamic, even including expressive improvisations. All the more so as masters such as Daniel Erdmann, Theo Ceccaldi and Jim Hart are at work, each of whom have set new standards in the European jazz landscape. Won't Put No Flag Out is a work that combines compositional refinement with personal expression, an immediately recognizable sound and an incomparable allure. The German-French-British trio lives up to its name.
Daniel Erdmann (composition et saxophone tenor)
Théo Ceccaldi (violon et alto)
Jim Hart (vibraphone)