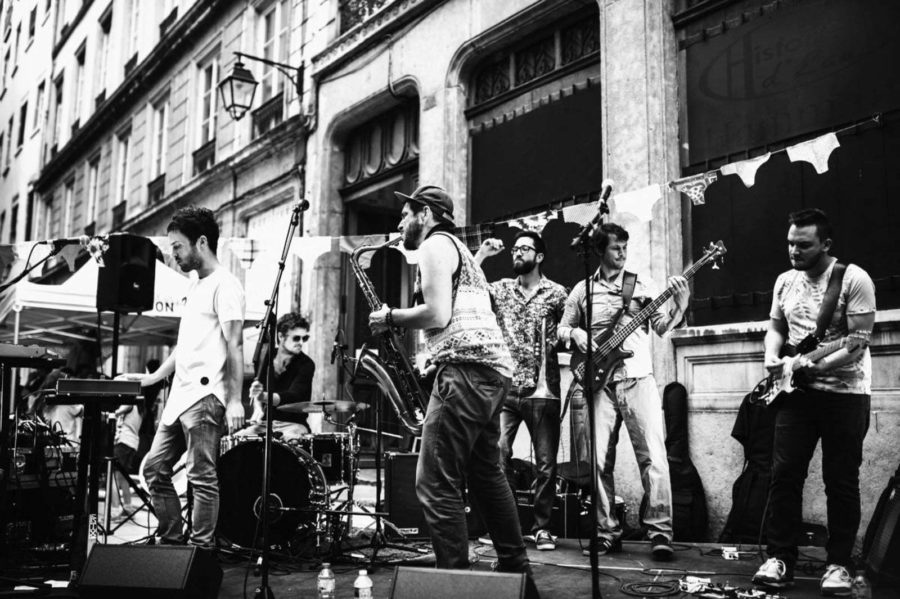 Groove has no language.
An explosive rhythm, a percussive flow and a pentatonic scale coming straight from Addis Ababa, Kunta interferes in the Hip-Hop family by bringing a trance joyfully inspired by Afro-beat and Ethiopic turns.
With his singular orchestration, Kunta demonstrates his desire to broaden the frontiers of Hip-Hop, to return to a form of music open to the meeting of styles, creating an unusual crossbreeding between Hip-Hop and African ternaries.
Kunta is an organic form of a new genre, a rare and disturbing molecule mixing generous grooves and percussive ternary, to deliver us a unique and energizing "Ethio-Hip-Hop"!
The music on the record takes us on an introspective sound journey from the Ethiopia of the 70s to North American music, mixing soul, jazz and hip-hop to finally land in the bubbling mixed scene of Lyon.
Thomas Pierre (batterie)
Colin Cousin (basse)
Quentin Andréoulis (guitare)
Léo Ouillon (saxophone ténor et voix)
Nans Paulet (flugabone et voix)
Yohan Girard (voix et claviers)