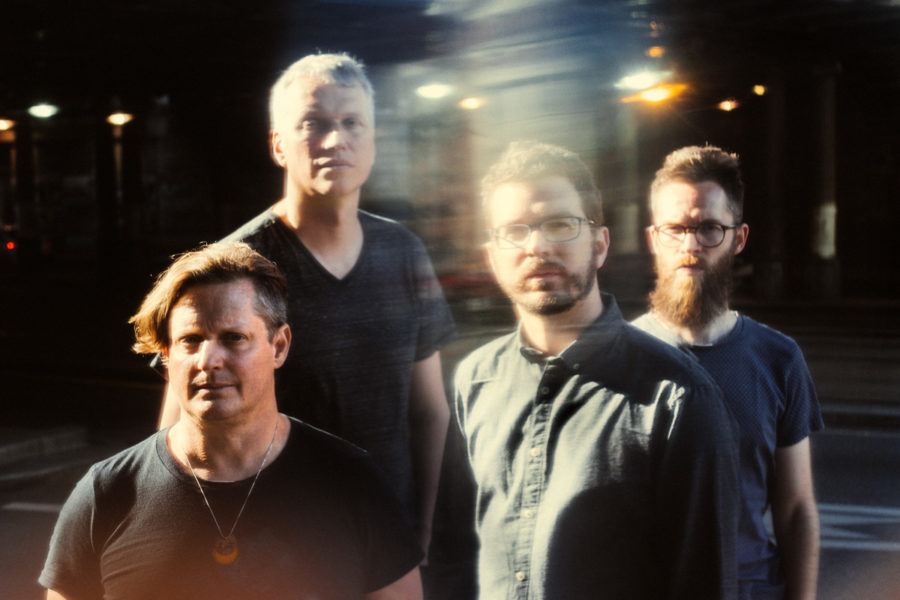 Shimmering jazz
Paul Jarret and Jim Black share a taste for adventurous improvisations coming from the so-called free music, and have both been immersed in the indie rock culture of the 90s. Together, for Talents Adami Jazz, they decided to conceive Ghost Songs, from Paul Jarret's compositions, written especially for the project in order to propose a new and unpublished creation.
Around voluntarily simple melodies, almost pop or folk, the goal is to let work the individual and especially collective expression of these strong musical personalities, by leaving a lot of place to the sound, to the silence, to the improvisation and the interaction.
Freedom will be sought within very large playing spaces, but nevertheless guided by speaking and poignant, almost childlike melodies.
These songs, however basic material of this repertoire, would only appear as spectres, ghosts hardly visible but nevertheless very present, imposing naturally an atmosphere and a state of mind. Always there in the background, they will play on the memory of the musicians and the listeners, appearing and disappearing in ever new and moving forms.
They will be accompanied by Jozef Dumoulin and Julien Pontvianne.
The Bridge #2.9
24.01.2023
Paul Jarret - composition, guitare
Jim Black - drums
Jozef Dumoulin - fender rhodes
Julien Pontvianne - tenor saxophone

The Bridge #2.9
24.01.2023