To read

| BMC records in a few records (and a lot of stories).
Dive into the catalog of the historical label BMC records, with the help of its representative Tamás Bognár
Founded in 1998, the catalogue of BMC Records has now reached 300 releases. BMC Records publishes Hungarian and international artists of the contemporary, classical and jazz field. The label's strategy is to be open towards carrying over traditional musical values as well as to acts representing a new, experimental approach. Through its releases over the years, BMC Records has built up international recognition for a number of Hungarian artists and initiated successful collaboration between Hungarian and international musicians, workshops and orchestras. The catalogue covers the works of the most important contemporary and classical Hungarian composers (Liszt, Bartók, Ligeti, Kurtág, Eötvös) performed by such renowned artists as Pierre-Laurent
Aimard, Barbara Hannigan, Gábor Csalog, Adrienne Krausz, Ensemble Modern, the Calder Quartet, and the BBC Symphony Orcherstra. Jazz albums feature artists such as Archie Shepp, Chris Potter, Hans Lüdemann, Aki Takase, Dave Liebman, Joachim Kühn, Daniel Erdmann, Lionel Loueke, as well as Émile Parisien, Théo Ceccaldi, Christophe Monniot, Matthieu Donarier, Thomas de Pourquery, Hugues Mayot and Clément Janinet. Awards by Midem, Jazzman, Deutsche Schallplatten, and Diapason Magazine, as well as over three thousand reviews in the international press signify the fact that BMC Records has become an important European record label. Album releases are available both on CD and in digital format.
---
The most iconic record in BMC's history ?
Gábor Gadó Quartet: Orthodoxia (2002) 

BMC Records's international career started with this album. Basicly this was a French band with Matthieu Donarier (sax), Sébastien Boisseau (double bass) and Joe Quitzke (drums) under the guitar player, Gábor Gadó's leadership. At that time he used to live in France permenantly, but nowadays he spends more time in Hungary again. The quartet was very popular during that period and played in France a lot, and so we were able to sell 4000 copies of the album in France alone. It was an unimaginable milestone and success for BMC. Hence we got the prestigious first night's dinner invitation from Abeille, our former French distributor, in Cannes at the Midem fair, so a whole new world opened up for us. And to this day I still receive the same comments from many French jazz players visiting our warehouse after gigs at BMC's Opus Jazz Club before handing them this CD, that they were raised on this particular record, they already own it.
Gadó is the most represented jazz artist of the label, we have more than a dozen albums with his different formations. His brand new duo recording (Whispering Quiet Secrets Into Hairy Ears) with János Ávéd on saxophone is also one worth checking out. With contribution of two young Hungarian classical musicians they also perform two of Liszt's compositions, which are truly ethereal.
---
One record you really struggled to release ?
The Cool Runnings Orchestra: Tribute to Marley (2011)
It was a typical project planned from behind a producer's desk with participants who never met before. We invited seven musicians from four different countries: Christophe Monniot (sax) and Manu Codjia (guitar) from France, Michael Schiefel (voice) and Carsten Daerr (piano) from Germany, Viktor Tóth (sax) and Mátyás Szandai (double bass) from Hungary, and last but not least the great Hamid Drake from America, who actually toured a lot with high-ranked reggae bands in the States before his adventures in modern jazz.
So, all of the participants shared the love of reggae music and the affection for Bob Marley, and although I still consider it an utterly unique recording, and I'm more than happy and proud that we were able to put it together, somehow the recording session and the debut concert in Hungary were overshadowed by some personal conflicts and misunderstandings. Luckily enough you don't hear it on this stunning CD.
---
One of the most underrated record that deserves to be listened again today ?
I would bring up two male vocalists from our catalogue, Andreas Schaerer from Switzerland and Michael Schiefel from Germany.
Using the term 'singer' in Andreas Schaerer's case is an understatement. Honestly, he is rather a vocal acrobat who enriches the international jazz world with his daring feats. Coloraturas, crooner singing, wild scats, rap, and colourful sound painting – there is nothing he won't try to master or include in his repertoire. He is an ACT label artist now, and made numerous wonderful CDs in the last few years, but the one he recorded with BMC in 2014 entitled Perpetual Delirium is still my favourite. On this album he is joined by the contemporary saxophone ensemble, Arte Quartett and the bass player, Wolfgang Zwiauer. There are other great saxophone quartets, there is Andreas with his other fabulous groups, but still, you won't hear anything like this.
The other singer is Michael Schiefel, with whom we worked with on several projects. My favourite of these is his Platypus Trio album (2014) with Jörg Brinkmann (cello) from the Netherlands and our local cimbalom hero, Miklós Lukács. The same goes regarding the originality of the unprecedented sound.
---
One record that reflects one great European collaboration ?
Daniel Erdmann's Velvet Revolution feat. Théo Ceccaldi and Jim Hart: Won't Put No Flag Out (2019)
The German-born saxophonist's trio with the frenetic French violin player and the English vibraphonist & drummer.
Daniel Erdmann won all available German jazz prizes in the last couple of years, and it is no coincidence, because this is one of the best jazz trios out there now in my opinion too.
I'd like to bring up a brand new example as well, and it is Hans Lüdemann's TransEuropeExpress Ensemble featuring Majid Bekkas, to be released on March 18, 2022. The jazz octet itself is a collaboration of the finest jazz musicians from Germany and France, but on their new album they invited the renowned Majid Bekkas (oud, guembri, voice) from Morocco. The album title On the Edges 1 reflects on the first station of a new initiative, which is a long-term programme to bring together musicians from the frontiers of Europe. And among the further territories covered by this project you can find Scandinavia, Italy and Turkey, for example.
---
One record of emerging artists to watch closely ?
The singer Veronika Harcsa is very well-known in Hungary. Lately she plays mostly with her duo including guitarist Bálint Gyémánt and their quartet with an additional Belgian rhythm section featuring Antoine Pierre and Nicolas Thys.

Her new project called Debussy NOW! is quite a departure from her usual jazz universe. This trio consists of Anastasia Razvalyaeva (harp) and Márton Fenyvesi (live electronics, guitar), and this twisted take on classical music could be the perfect soundtrack for a modern day Space Odyssey movie.
---
One record your personal favorite of all time ?
I've never had one favourite recording, so I would choose one jazz album from last year that I enjoyed the most, and this is Drôles de Dames released by us. The French trio of Thomas de Pourquery, Fabrice Martinez and Laurent Bardainne is basically the horn section of their bigger formation, Supersonic. It occurs extremely rarely that I listen to a CD more than twenty times, but this album absolutely deserved it. It crosses countless musical boundaries at ease and represents our label's spirit with glorious effect.
↓↓↓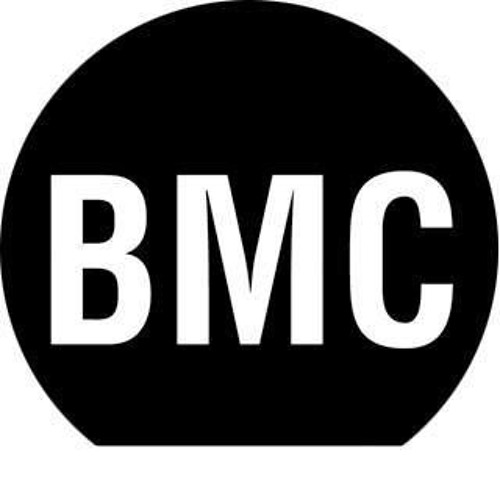 Find BMC Records right here :