Lebrat, Genthon, Bosshard, Schwab – Quartet
On the eve of autumn 2022, the Lebrat Genthon Bosshard Schwab Quartet embarks on a new tour rich in the diversity and transversality of their different experiences. They develop a writing that is anchored in a desire for an ensemble sound made of the convergence and superposition of complementary sonorities. The result is a sound matter that unfolds continuously, alive and moving within its own transformation.
With Marie Schwab (viola), Solzic Lebrat (cello), Anouck Genthon (violin) and Patricia Bosshard (violin).
thursday 24 november 2022
21h00
8/10 €
Lebrat, Genthon, Bosshard, Schwab - Quartet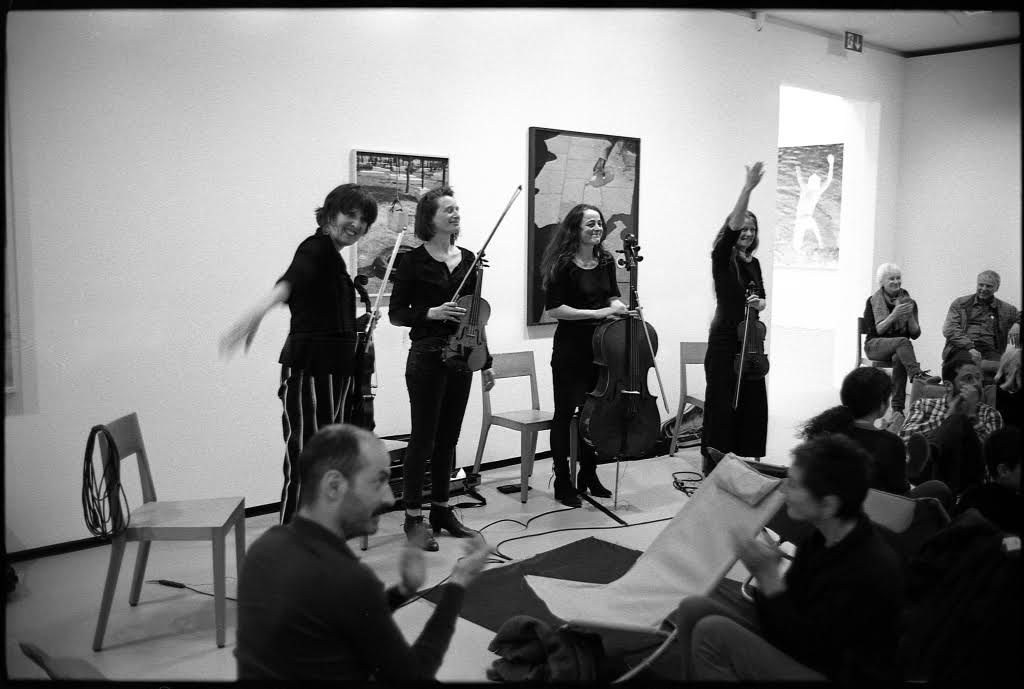 Created in 2017, this Franco-Swiss string quartet, composed of Soizic Lebrat, Anouck Genthon, Patricia Bosshard and Marie Schwab, is fueled by several desires: to improvise with four voices together in the moment of listening and to encourage encounters and plural writing by inviting other artists to share the time-space of their research and musical and […]
Read more