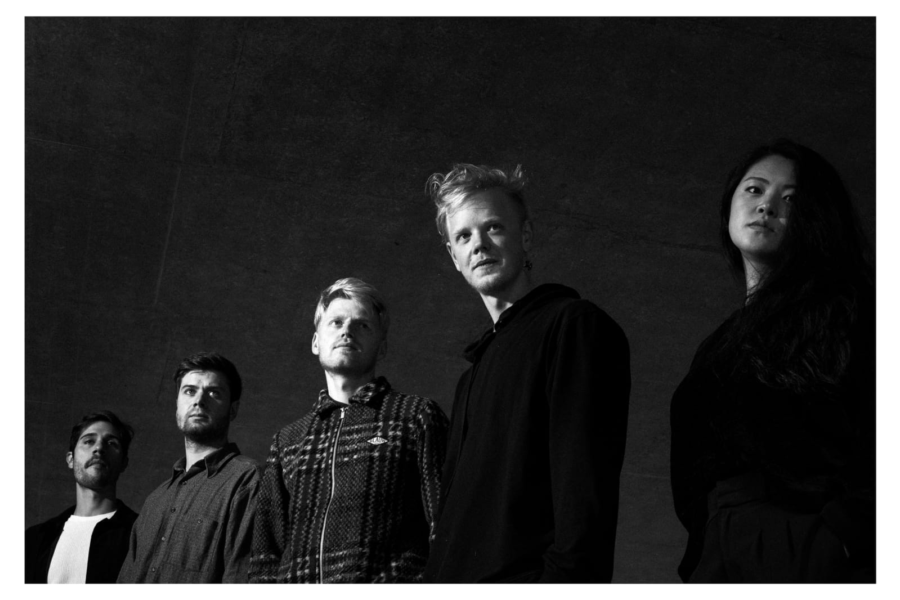 Dandy Jazz punk
The Teis Semey Quintet is not really only about Semey. In fact, all of the five musicians in the quintet lead their own groups and are not only skilled musicians, but also impressive composers. There is a strong personality behind every instrument, and that is what makes the band such an impressive experience to experience.
The band was formed in 2017 in Amsterdam, and has performed regularly in the Netherlands and Belgium. The intial vision was a punky DIY attitude to music making – and this vision carries through into their most recent work on Mean Mean Machine. As Semey said:
"I kind of wanted to show that I could do everything myself, that good content is more important than fancy wrapping."
The explosive and radically lyrical music that the quintet embodies is thus a product of this mindset. While all music is written by Semey, the band takes the music into its own hands, and there is never any guarantee of where it will lead. Only that it will be magical.
Teis Semey Quintet
15.12.2022
Osilasi + Raw Fish
06.07.2022
Teis Semey (guitar, compositions)
Alistair Payne (trumpet)
José Soares (alto saxophone)
Jort Terwijn (double bass)
Sun-Mi Hong (drums)
Teis Semey Quintet
15.12.2022
Osilasi + Raw Fish
06.07.2022