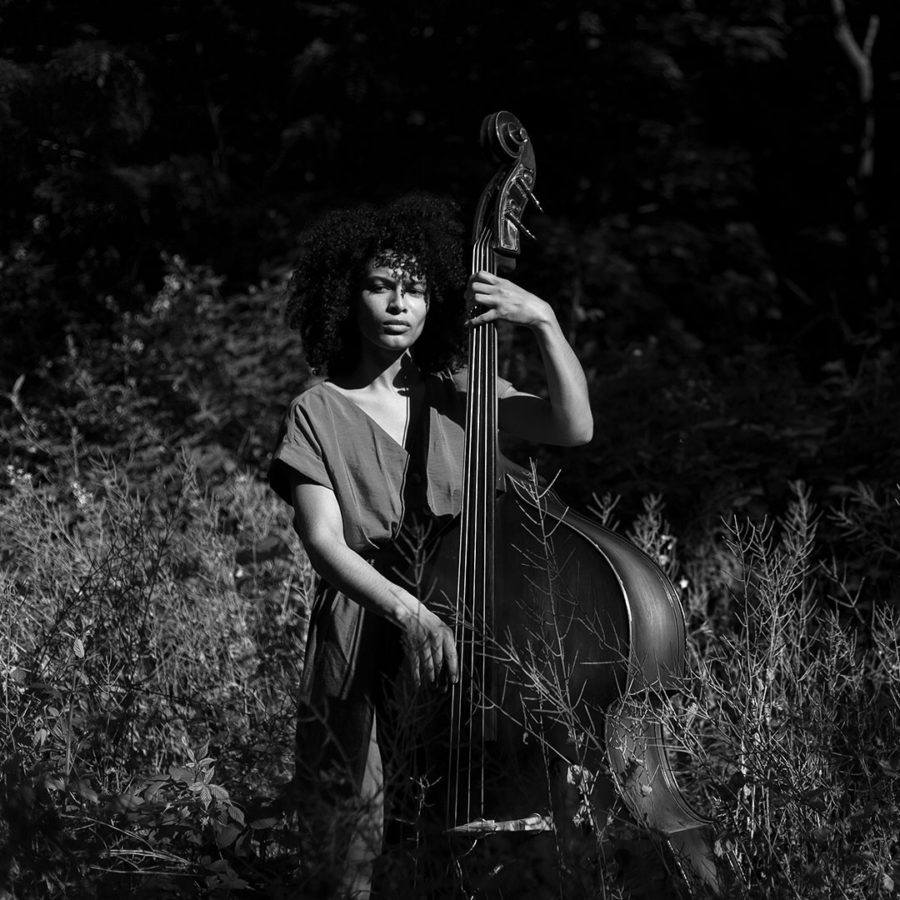 © Photo : Nikola Cindric
Sélène is a young afro-french contrabassist, singer and composer with caribbean and west african origins.
Now based in Paris, France, she studied with internationally acclaimed bassists Ron Carter and Lonnie Plaxico as well as saxophonist, conceptualist Steve Coleman.
She develops her own identity traveling the world, learning about different cultures (Cuba, USA, North Africa, Spain, Italy, West Indies…).
Selene shares her music with sensitivity, originality, creativity and surprising lyricism.
Sélène Saint-Aimé (contrebasse, chant)