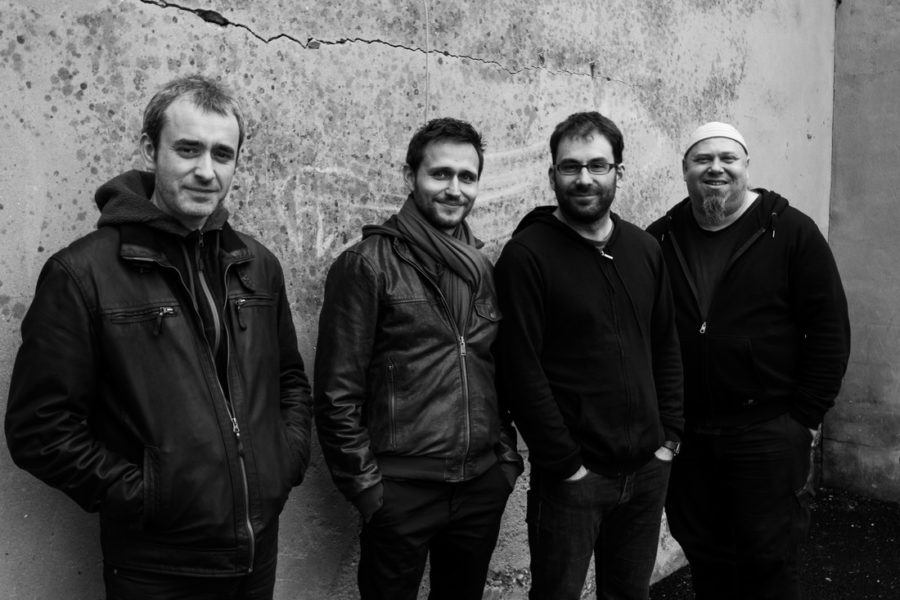 Something in the wind.
Four blowers who set out to discover the song of possibilities. Four storytellers who tell and improvise preciously ephemeral stories. Four explorers of musical horizons with indefinite borders, for an imaginary and sound travel journal. A poetic and chamber band that is in turn joyful and disordered, intimate and melancholic, explosive and electrifying, without losing the cohesion of an acoustic and singular sound.
Convinced of the need to propose and defend a craft and original music, to meet people, to invest the places, to provoke the exchange and the pleasure of living together, to imagine confrontation, discussion, surprise, the Possible(s) quartet is strongly committed in the field of cultural action and interventions in schools, conservatories, nurseries.
Each musical moment thus becomes an "adventure", surprising, unexpected, a magnificent pretext for encounters: with audiences – so diverse, always curious, never indifferent -, programmers and actors in the field – precious, passionate and committed relays -, without forgetting those possible and desired with other musicians and artists (dance, theatre, literature…).
An invitation to discover a musical universe that appeals as much to the imagination and to intimate travel as to a certain openness to the world. A strong desire to invent new forms, new encounters, new stories at every opportunity.
Rémi Gaudillat (trompette, bugle)
Fred Roudet (trompette)
Loïc Bachevillier (trombone)
Jean Crozat (trombone, basse, tuba)