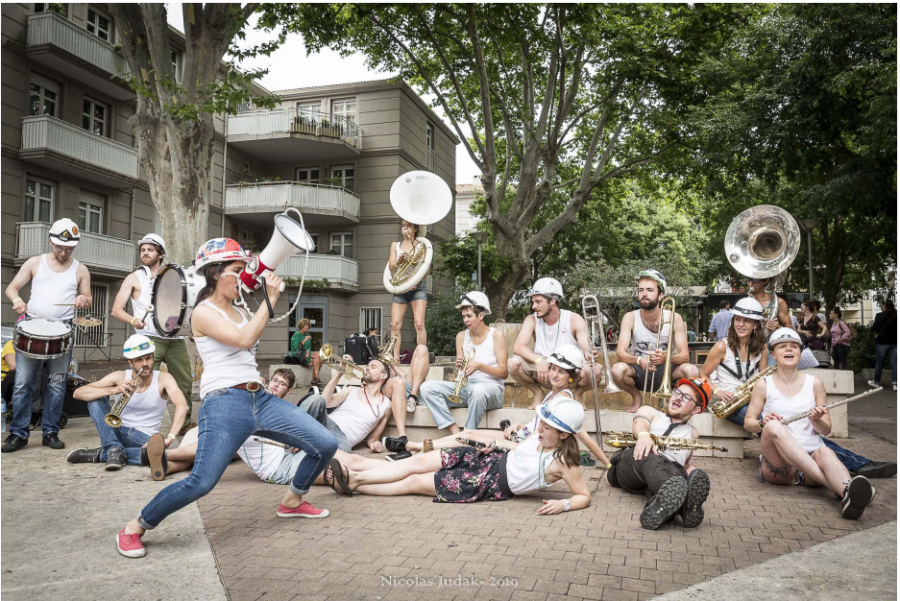 To all Marcels, unite
Marcel Frontale: Feminine name, from the Latin marcellus (home to the planet Mars) and the Greek frontalos (light on the forehead). Marcel Frontale is a fanfare musically yours of about twenty unbridled longshoremen who, brassy as it may be, has been rampant for a couple of years in Lyon, and wherever it is called for.
Marcel is an amateur band // of NOLA music, but not only. Armed with its headlamp and the mythical sleeveless t-shirt, and with a repertoire inspired by the brass bands of New Orleans, Marcel Frontale is much more than a brass band.
Saint Marcel #5 – Festival de fanfares
27.05.2023
Saint Marcel #5 – Festival de fanfares
26.05.2023
Saint Marcel #5 – Festival de fanfares
27.05.2023
Saint Marcel #5 – Festival de fanfares
26.05.2023