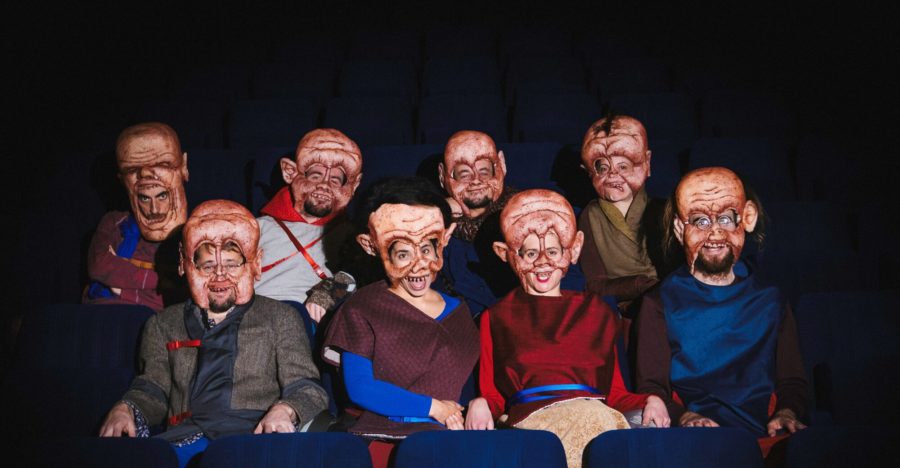 Avis de Tempête
"Music is like the wind, it never stops. It is we who stop listening."

Alain Damasio

The Great Sbam, a bastard music ensemble, embarks with Furvent on a new octet journey, to
meet the wind and natural elements, inspired by A. Damasio's novel:The Horde of the Wind and by the
symbolism of the I King. Carved out of the continuous flow of sound, the music of the ensemble is a de-fluence, a bypass, an inflection of air and time. An impetuous sound flow defying musical borders. Nowhere between rock, contemporary music, ancient music, jazz, electroacoustic, it draws sharp lines and curves on the back of our present in the process of disintegration. She plunges the listener into a familiar universe with an unpredictable future, caresses him like a gentle zephyr and, propels him straight into the eye of a cyclone.

Piano, electronique, vocals, composition | Antoine Arnera
Basse, mellotron, vocals | Boris Cassone
Vocals | Jessica Martin Maresco
Drums, Amplified Percussions, vocals, composition | Guilhem Meier
Vocals | Marie Nachury
Marimba, dum dum, gong | Grégoire Ternois
Cymbalum | Mihaï Trestian
Moog, rhodes, vocals | Anne Quillier