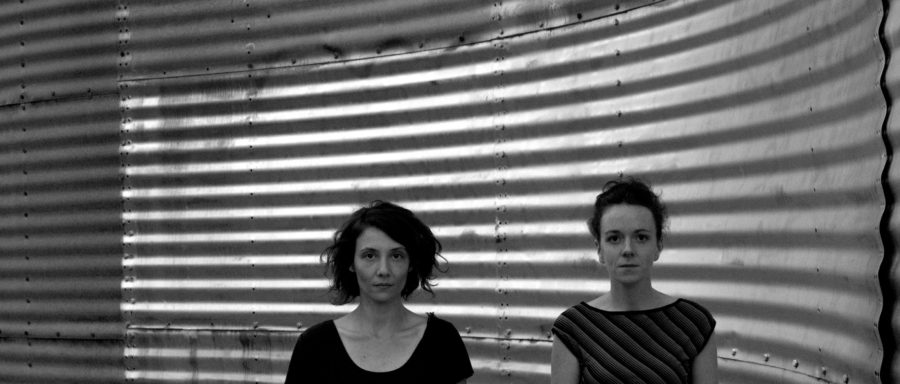 Phantoms of the opera.
'We are the hidden people and we wait for the night to come'.
'Hidden people' is a duo. A cello, a drum, a synth, two voices. And samples, shadows picked up at the edge of the paths. It sounds like songs. Soft or grating, light or urgent, some say abrasive, each one there as if to let you hear what's behind the closed windows: an Icelandic lake, an angry woman, a character out of Twin Peaks, a Nordic twilight, the doors of a prison, a simple question…
After his first album Tambour Cloche (Dur et Doux, 2018), Hidden people is preparing the second for 2021.
How they met is the opening.
And the sequel is in the making.
Hidden people are songs, with everything you can put in them: lyrics, sounds, timbres, funniness, surges, suspense. There are those that have been hanging around in the back of throats for too long, those that knock on doors insistently, those caught happily on the bend of a path.
With a cello, prepared drums, and two voices, acoustic and electronic mix in dreamlike spaces in which we are not sure of anything, neither of the place, nor of the temporality.
Mélissa Acchiardi (batterie préparée au banjo, synthétiseur, voix)
Aëla Gourvennec (violoncelle, sampleur, voix)