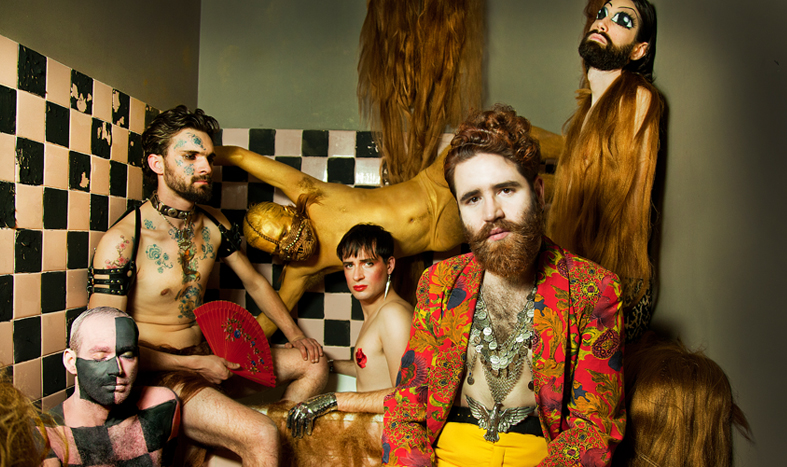 The end is near, the end is beautiful.
Promised to a music of extremes, youthful, communicative, emancipated from all stylistic constraints and a symbolic figure of the generational fed up with being tucked away in boxes, Freaks, Théo Ceccaldi's brand new project, is a hybrid character with 6 heads and apocalyptic energy in its explosions as well as in its most intimate nuances.
There is Zappa in this Freaks for the taste of decompartmentalizing styles and erasing genres and John Zorn for the unusual Stakhanovism between Stravinsky and trash-metal. There is the underground influence of the Swedish avant-garde group Meshuggah for the fusion of fast progressive metal tempos with elements of jazz fusion. There is atypical and protesting in the style of Charles Mingus, Patti Smith and other Carla Bley. There are winks to the anti-conformism and freshness of a Henry Threadgill, and the gushing, spiritual and modern purity of an Arvo Pärt, whose music asserted itself as the most relevant response to an era of "precipitation" and "superficiality", (the "soles of the wind" of a Brigitte Fontaine are not far off). One must evoke Dali revisited in Mad Max for the taste of offbeat and fascinating worlds, the grandiose and the outrageous; and finally summon Dada for the chaotic, ravaged contexts, played in the manner of children who mock convention with humor, creativity, derision and extravagance as if David Lynch were revisiting Tex Avery.
A psychedelic, radioactive and contrasted Jazz Punk where feverish energy and sweet acidulous and virtuoso quietness thunder us with lyrical explosions, hypnotic trance and stellar ritornelli on the wire. In noise and fury, between reverie and nightmare, a chromed soundtrack in a hallucinatory quest in the manner of "Las Vegas Parano" so that illusions are not pulverized. Far from being just a provocative "mess" manifesto, Amanda Dakota takes us with authenticity into her "Big Country Blues" and an apology of the counter-culture, so that this time the heroes win the game.
Théo Ceccaldi (violon, claviers, voix)
Benjamin Dousteyssier (saxophones alto & baryton)
Quentin Biardeau (saxophone ténor, claviers)
Giani Caserotto (guitare électrique)
Etienne Ziemniak (batterie)
Valentin Ceccaldi (violoncelle, horizoncelle)