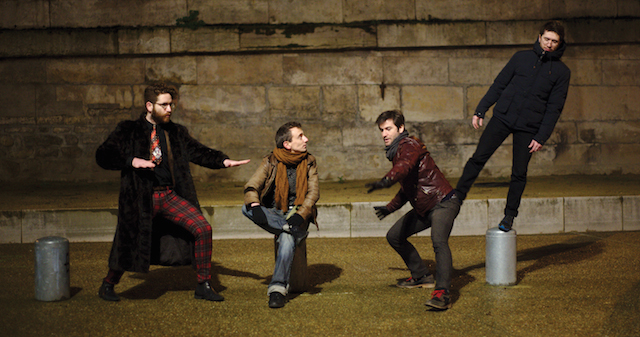 Risky Music.
La Scala is about scale. Far from the topography, it's better to think in terms of bars. But with no enclosed spaces and with climbing ladders and large spaces for companions. Let's rather say a story of a stepladder.
For the rhyme. And for the masonry know-how.
To maintain with verve these aspirations to vertigo.
To tango. To rustle a breath. And then again to be admonished by the thrill.
At worst, the atmosphere will be gaudriole.
It is that the risk has its own concomitant joy. In the same way that comfort is salutary in a fall.
"It is by playing with fire that one burns one's wings" said my aunt. And for good reason, she was the champion of the Scalades. She went far away. In all simplicity.
Théo Ceccaldi (violon)
Roberto Negro (piano)
Valentin Ceccaldi (violoncelle)
Adrien Chennebault (batterie)