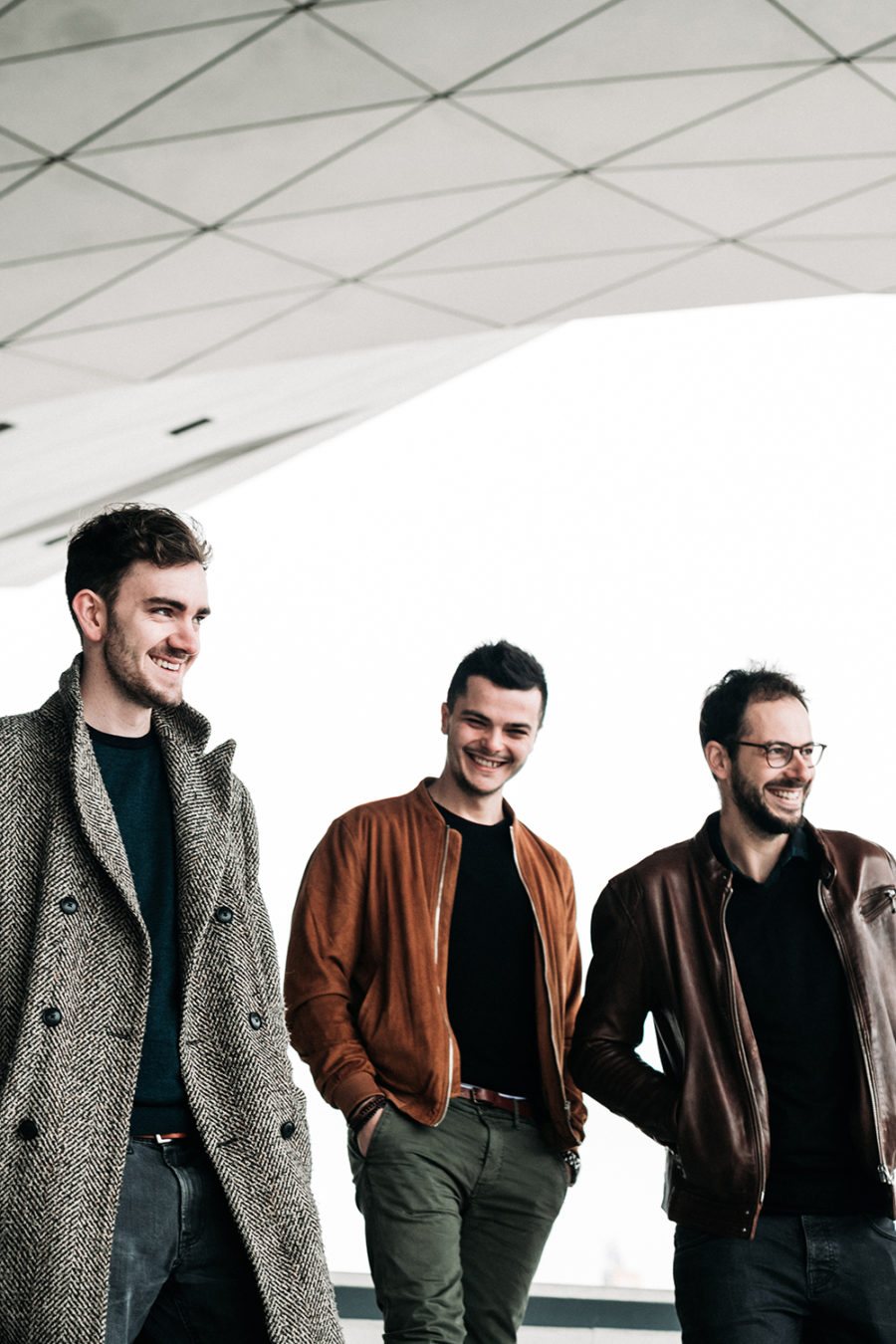 Foehn takes its name from an ancestral wind that blows from the Sahara to the Alps. Like this wind the group takes the listeners on a musical journey full of emotions and complicity.
The aerial compositions with sharp rhythms subtly mix acoustic instruments and electronic sounds to reveal a modern and singular trio sound.
Melodic and cinematographic, Foehn's music invites the audience from the very first notes to enter its evocative imagination, oscillating between acoustic and amplification, between intimacy and power.
Foehn is currently working on a third album (to be released in the fall of 2022 on the Kollision Records label) in which they will continue to explore the border between electronic sounds and acoustic music. Their will is clearly to emancipate themselves from the jazz scene and to play on stages identified as "musique actuelle amplifiée".
FOEHN Release party ELEMENTS • live A/V with Malo Lacroix
17.12.2022
Christophe Waldner (piano, keys, composition)

Cyril Billot (double bass, bass keys)
Kévin Borqué (drums, samples)
FOEHN Release party ELEMENTS • live A/V with Malo Lacroix
17.12.2022