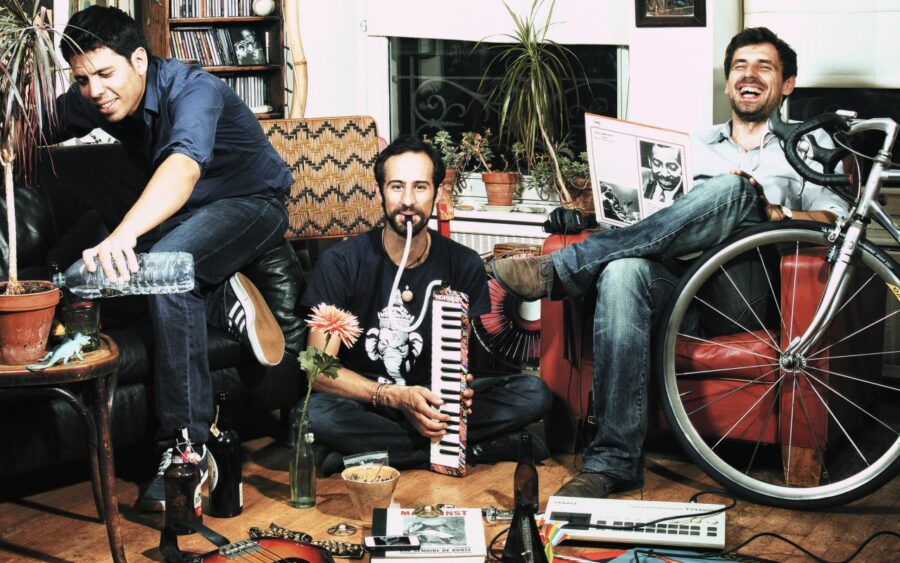 Musical Melting pot
Now well established on the international jazz scene, EYM Trio continues its path defending an acoustic jazz on a variable geometry concept.
Elie Dufour (piano), Marc Michel (drums) and Yann Phayphet (double bass) form the core of the group since 2011. They travel the world both physically through tours and musically through the musicians they invite. In 2013, they record in Italy their first album Genesi, in trio.
They invited the Egyptian oud player Mohamed Abozekry and the gypsy accordionist Marian Badoï to record the album Khamsin three years later. In 2018, they moved to India and composed a third album, Sādhana, on which they invited singer Mirande Shah (Bombay) and guitarist Gilad Hekselman (New York). With more than 300 concerts in Europe, Asia and the United States (Jazzà Vienne, Tokyo Jazz Festival, Jarasum Jazz Festival, Jazzahead, Winter Jazzfest…) EYM is constantly experimenting.
Translated with www.DeepL.com/Translator (free version)
EYM x Varijashree Venugopal
11.10.2023
EYM Trio
09.03.2023
Elie Dufour (piano)
Marc Michel (drum)
Yann Phayphet (double bass)

EYM x Varijashree Venugopal
11.10.2023
EYM Trio
09.03.2023