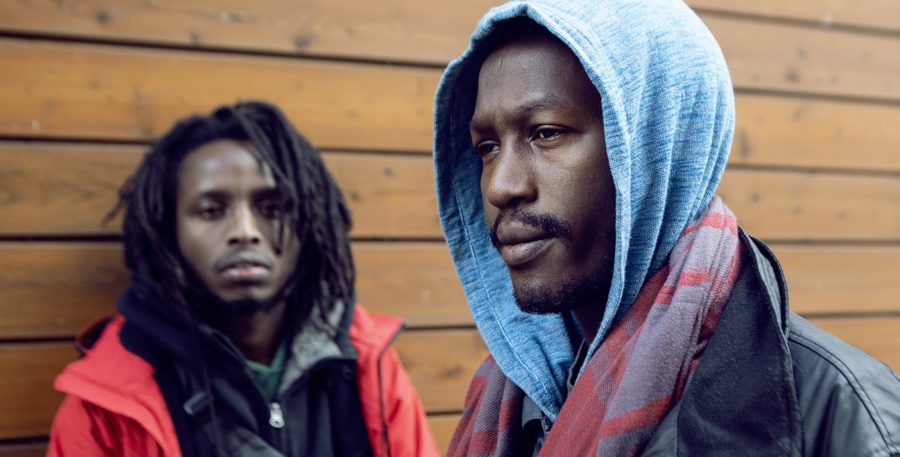 © Kachna-Baraniewicz
And then the darkness came
Martin Khanja (aka Lord Spike Heart) and Sam Karugu emerge from Nairobi's flourishing underground metal scene as former members of the bands Lust of a Dying Breed and Seeds of Datura. Together in 2019 they formed Duma (Darkness in Kikuyu) with Sam abandoning bass for production and guitars and Lord Spike Heart providing extreme vocals to the project.
Recorded at Nyege Nyege Studios in Kampala over three months in mid 2019 their self-titled debut album fuses the frenetic euphoria, unrelenting physicality and rebellious attitude of hardcore punk and trash metal with bone-crunching breakcore and raw, nihilist industrial noise through a claustrophobic vortex of visceral screams.
The savant mix of brutally adrenalized drums, caustic industrial trap, shredding grindcore inspired guitars and abrupt speed changes create a darkly atmospheric menace and is lethal on tracks like the opener "Angels and Abysses" , "Omni" or "Uganda with Sam".
The gruelling slow techno dirges and monolithic vocals on "Pembe 666" or "Sin Nature" add a pinch of dramatic inevitability bringing a new sense of theatricality and terrifying fate awaiting into the record's progression.
A sinister sonic aggression of feral intensity with disregard for styles, Duma promises to impact the burgeoning African metal scene moving it into totally new, boundary-challenging experimental territories.