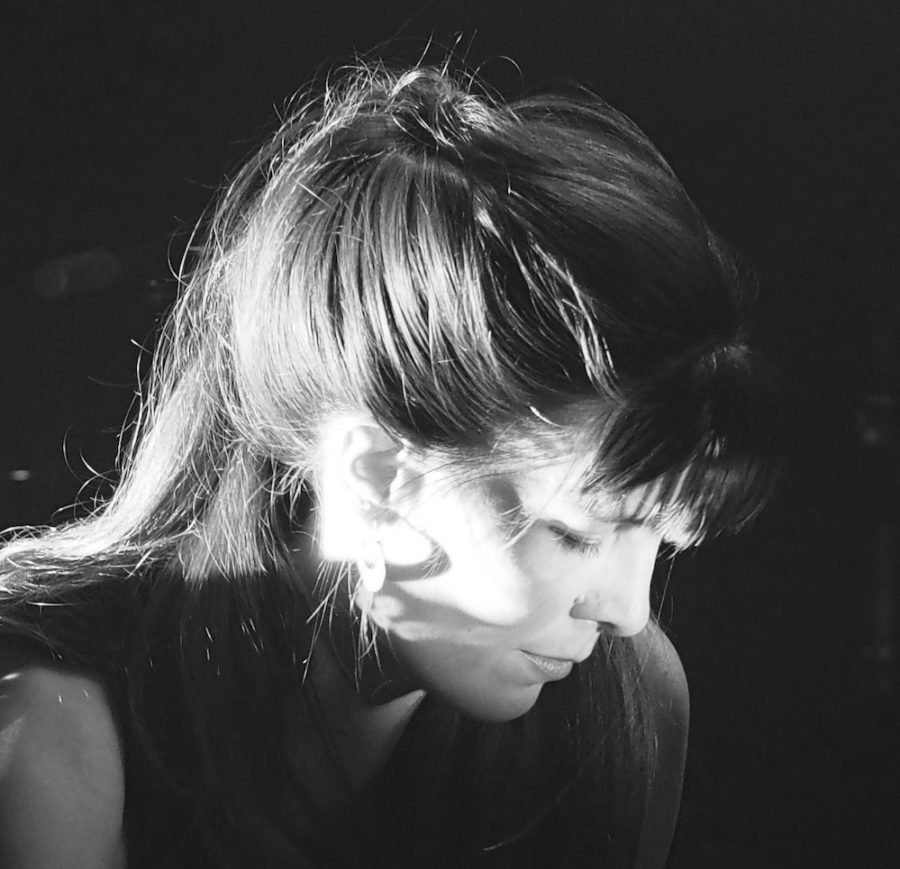 Electric Spectres
Christelle Séry evolves as a guitarist in the world of creative music.
Classically trained (CNR of Nice and CNSM of Paris), her encounters with free electrons of the French
free electrons of the French jazz/improvised music scene have encouraged her to
the boundaries between her written, oral, acoustic and electric practices.
For 20 years, she has been passionately exploring the expressive possibilities of her instruments
instruments in solo as well as in ensembles: Cairn, Ensemble Intercontemporain, Accroche
Note, Miroirs étendus. She participates in the main events dedicated to creation
in France, Switzerland, Austria, Taiwan, Japan, China and the United States.
She has recorded solo works (Acoustic pages, Ave Golondrina, Electric pages) and with the
electric) and with the ensemble Cairn.
Her taste for multidisciplinary performances leads her to play with dance, theatre, poetry
theatre, poetry, scenography, video and circus.
She has performed in Doux Mix, Journal d'une apparition, in a duet with Raymond Boni
Boni, in a trio with Frédéric Maurin and Pierre Durand, in the groups of Serge
Adam, Christophe Rocher, Laurent Dehors, Françoise Toullec.
She formed the duo Ortie brûlante with the singer Géraldine Keller, and the trio Yrès
Del Mar with Louis-Michel Marion and Michel Deltruc.
The guitarist is a member of Spat'sonore and the Nautilis ensemble, and regularly joins
regularly joins the performances proposed by Nicolas Frize (Soufflé!, Elle s'écoule,
Impressions…d'être and soon Barthes Performance at the Centre Pompidou).
She is currently performing in Dracula, the first show for young audiences of the ONJ by
Frédéric Maurin as well as in the Octet Cabaret/Rocher.
This season 20-21 she is participating in the creations : Persées (company Manque Pas
D'Air – Alexandra Lacroix), Chansons Contre! (Ensemble XXI.n), Maria et ses six ou
seven children (company A Force De Rêver), L'Aimée by Alvaro Martinez Leon,
European Galactic Orchestra (dir. Gabriele Mitelli).
Holder of the CA in guitar, Christelle regularly shares her practice in the framework of
in the context of workshops. She is also involved in artistic and cultural education projects at the Ecole supérieure de musique de Lille.
for artistic and cultural education projects and at the ESM Bourgogne Franche
Comté for the "creation days".
Her album Pages électriques is "Coup de coeur 2019" of the Charles Cros academy
in the Contemporary Music category.