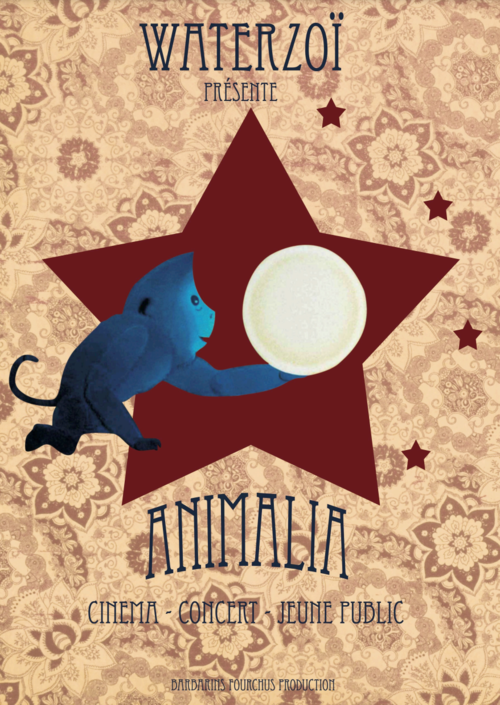 Vintage Chinese Animated Films and Music put together
The Praying Mantis, The Egret and the Oyster, The Monkeys Who Want to Catch the Moon and The Tadpoles Looking for their Mummy were made in the 1980s at the Shanghai Art Studios.
Inspired by the finesse and poetry of these astonishing short films that set in motion the painting with Chinese ink and watercolor, Richard Pesenti and Touma Guittet have recreated a contemporary soundtrack.
The joyful or poetic atmospheres, the ritornellos and gimmicks made from keyboards, percussions, ukulele, trumpet and samples are combined with the graphic universe, a real tribute to a luxuriant nature and a rich bestiary. With post-rock, folk, indie or electro-acoustic sounds, they take young and old into the universe of these fables inspired by the ancestral Chinese philosophy for a captivating result.
Animalia – 1st Session
29.10.2021
Touma Guittet : trumpet, ukulélé, djembé, percussions, samples
Richard Pesenti : keyboards, samples

Animalia – 1st Session
29.10.2021