Stories

| Druga Godba festival, where music means something else.
Mathieu Durand
Septembre 2020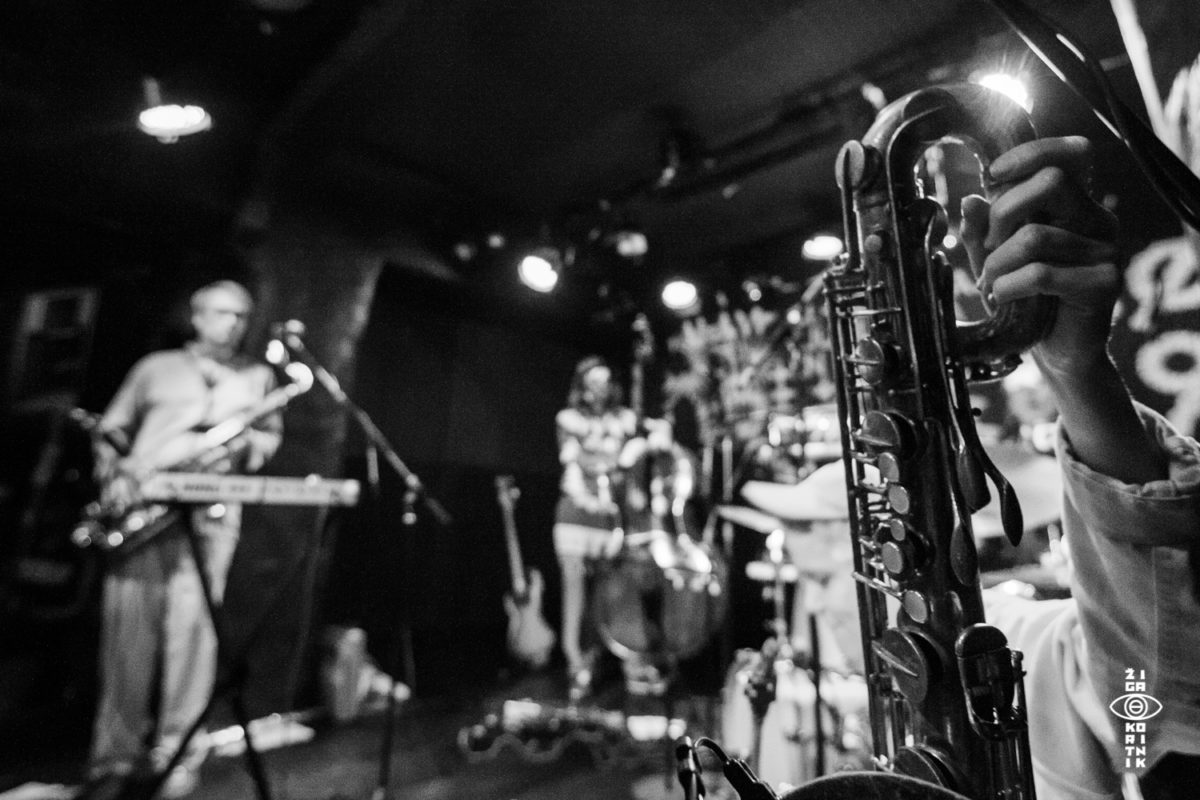 © Ziga_Koritnik
Slovenian utopia.
A student, independent and alternative radio that weighs its weight in the artistic line of the most important festivals of its country? No, it is not a fanciful fiction from the imagination of the creators of The Simpsons, it is indeed a Slovenian reality.
Radio Študent, founded in 1969 by students at the University of Ljubjana, has not yet given up and can proudly claim the status of the oldest student radio in the world. As a result, a large part of the Slovenian cultural scene of the moment has passed through the 89.3 FM box. Bogdan Benigar, a leading figure in Slovenian jazz, is no exception to the rule. "I have always considered myself a student of Radio Študent," he sums up in a beautiful phrase.
Radical and open to the world in its political ideas, 89.3 FM has transposed this philosophy to the music it broadcasts and promotes, from rock to jazz and traditional music from all over the world. Bogdan Benigar remembers that one of the first shows he hosted in the early 90s was dedicated to the French clarinetist, Louis Sclavis.

This open-mindedness is even what pushed a handful of members of Radio Študent to carry out a kind of quiet putsch in 1984. Not recognizing themselves in the city's official jazz festival, which they found too conventional and not eclectic enough, they founded Druga Godba: literally, the festival of another music. "They wanted to open the program to African music, reggae, but also more experimental and contemporary jazz or Slovenian folklore: a lot of things that were not possible at the Jazz Festival Ljubljana at the time," he explains.

Druga Godba, Bogdan Benigar arrived there in 1992. Thanks to its European network and some big hits like Cesaria Evora's arrival in 97, the transgender event in the Slovenian capital is developing its international image and the budgets/subsidies that go with it. But still faithful to the Radio Študent philosophy, Druga Godba keeps her ears wide open: "The idea is that I want to know EVERYTHING. And if I know everything, I want to pass it on to the viewers who are not so lucky. We follow everything that happens in the world, without any geographical or musical borders.

The most amazing thing about all this? Today, Bogdan Benigar is also the artistic director of the… Jazz Festival Ljubljana. Who is trying more to find a balance between mainstream jazz and laboratory jazz: for the 60th edition of the event in 2019, the iconoclast John Zorn came here for one of his famous marathons between noise and exotica, quite a symbol. For several years now, this famous laboratory jazz has thus found its place in Slovenia where the underground scene, led in particular by the Sploh collective, are grandchildren of the Radio Študent spirit. The circle is complete.