Le Périscope, where high standards and accessibility meet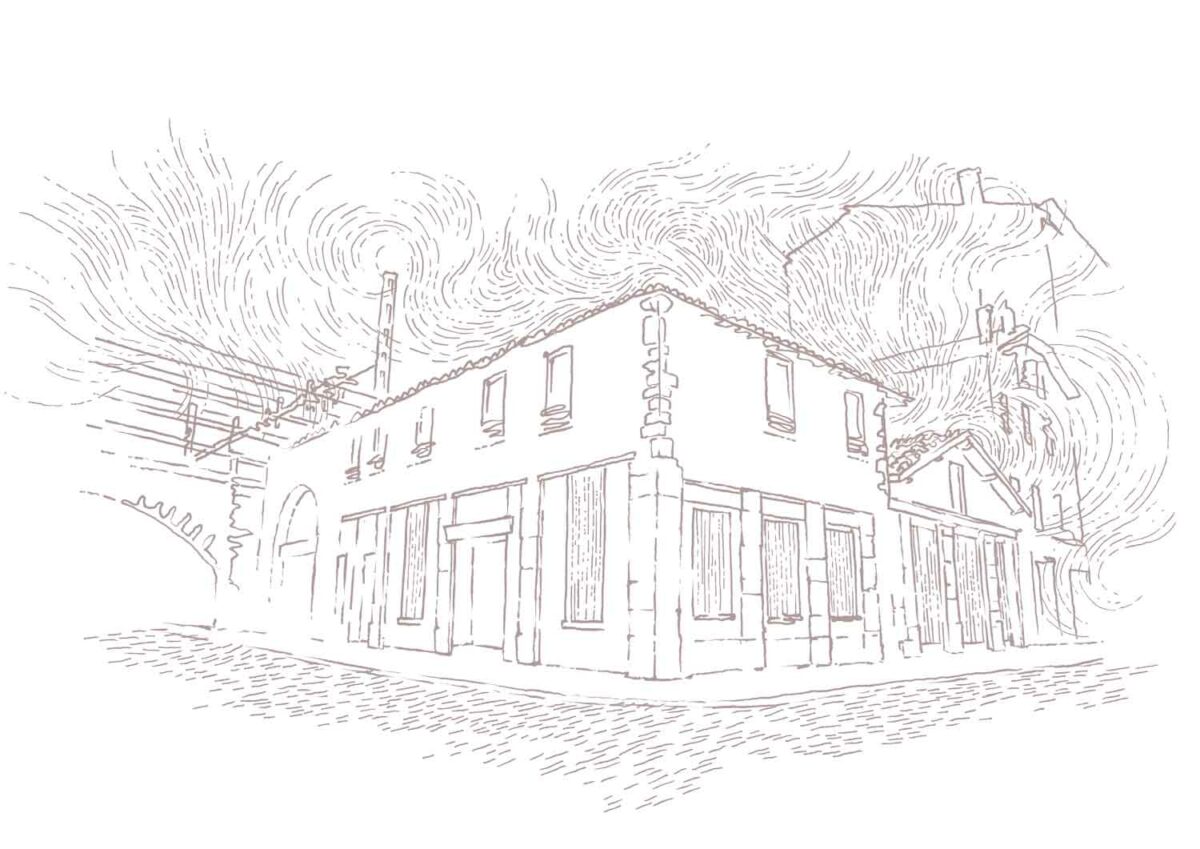 If there is one UMO (Unidentified Musical Object) in Lyon's musical landscape and beyond, it is Le Périscope. While strongly anchored in jazz and improvised music, its programming rubs shoulders with much broader aesthetics that can be clearly qualified as innovative – seating at the intersection of genres but also looking outside of them, always searching, and away from low-hanging fruits and mainstream offerings. First, there is the hybrid character of the space: despite its charming air of a community center, it hosts in fact two music venues, one creation area equipped with rehearsal spaces, as well as communal areas, offices, and a cafeteria. Not bad.
What makes Le Périscope unique? For one, its commitment to strong artist support and the space it carves out for creation, but beyond that, is its multilayered and endearing identity as an organization challenging itself to combine high standards and accessibility.
A little historical reminder
---
Since its inception almost a decade ago, Le Périscope's mandate has been to address a need identified by musicians themselves – that of a space fostering sharing and creation. In doing so, the organization has forged an identity that is very much its own; spontaneous, friendly, and unifying all at once. It is the collective energy of the artists, bands, and cultural organizations that fueled what was then only a small club nestled in Lyon's 2nd arrondissement, a few steps away from the Perrache train station, and whose proximity to a neighbourhood pub made it a living space, inviting musicians and audiences to meet.
Whether you're an artist, a jazz or improv lover, a curious mind in search of new sonic influences or simply someone inspired by the desire to volunteer and contribute to the character of a living space or start cultural gatherings, screenings, workshops, or conferences to discuss society's issues, Le Périscope is undoubtedly a go-to place mixing desires and atmospheres.
With over 150 shows a year and an ever-changing artistic proposition, we go there like we go to the movies – with a taste for surprise, a desire to travel a bit, and the assurance of finding something curated, yet not elitist.
Two venues, two feels
---
Le Péri, for starter, a historic space where it is difficult, the minute you come through the door, not to give in to the call of the counter that gives the club its dive bar feel. This first intimate venue allows for great proximity with the musicians and offers a depth of sound that highlight the asperities and nuances that give live music its unique character. Its patio also lends itself perfectly to pre- and post-show conversations during late nights still charged with live music energy. As for the big stage, by day it constitutes an ideal creation space, before transforming – depending on the needs – into a platform conducive to hosting looser music forms. Its proportions allow for different types of encounters, while maintaining an optimal listening quality.
Feeling supported in order to create
---
On the professional side, in addition to fostering encounters between artists and audiences, Le Périscope has a strong collaborative approach that enables mentoring and support towards other organizations. An example is the project Lobster founded in 2016 and whose purpose is the development of cultural projects, by way of a dual strategy that allows artists and bands to benefit from a series of educational workshops and from an entire support network aimed at developing career-related skills. A real toolbox that includes training sessions necessary to professionalization on subjects ranging from administrative structure to the search for European funding, from project management to gender equity. Acting as a resource center as well as a production office, Lobster is now home to about twenty member organizations involved in a dynamic of mutual motivation and resource and thought sharing, while also sharing their day-to-day.
Working as a network
---
Fueled by collective action, Le Périscope is part of a network of regional, national, and international music stakeholders, and contributes, far beyond its walls, to a true group dynamic. This results in projects coming from diverse territories that intersect all year round. In addition, it fosters relationship-building with organizations sharing similar values, such as with the Footprints, Jazz Connective or Offbeat initiatives, born out of the creation of a network of artists and bands working together to make significant progress on shared issues on a European scale.
Zoom in on Footprints
Founded in 2020 by Le Périscope and the Wytwornia Foundation / International Jazz Platform, Footprints create fruitful relationships by pairing musicians and producers to tackle complex questions of working conditions and economic or ecologic impact as they relate to tour production, thanks to a dedicated funding stream. It also provides mentorship and support with the organization of more responsible tours, which in turn helps build new models of European circulation. In doing so, a new methodology takes form and activates various levers within the music ecosystem, with the goal of tangibly contributing to the low-carbon transition. Initially created as a research project focusing on the jazz and improvised music sectors, Footprints is now establishing measurable goals to adopt in the spirit and respect of the Paris Agreement on climate change, thanks to a national reflection and a modelling of best practices.
Community work and inclusion
---
Strongly anchored in the Perrache neighbourhood – a cosmopolitan, working-class, and transforming central zone rich in contrasts – Le Périscope works on an ongoing basis with the schools, youth, residents of assisted living facilities and direct neighbours of the area, by incorporating principles of cultural rights and accessibility into its artistic direction.
As an example, each Wednesday since September 2021, the team has been working with fifteen social and cultural stakeholders of the area, including the Musée de l'imprimerie [Printing Museum], the MJC Confluence (a youth community center), and the organization Culture pour tous [Culture for all], to support youth at risk of academic and social disenfranchisement. As a result, the students of Collège Jean Monet were given the opportunity to record music and produce a music video. Also of note is the collaboration with the hip hop initiative Bizarre ! in Vénissieux, to help youth from the neighbourhood get their first stage experience as rappers.
In short, a unique space
---
At a time defined by global music digitalization, Le Périscope is one of too few strongholds where the importance of live music persists. As such, it remains at the heart of a shared musical experience, capable of surprising, seducing, as well as innovating. A spontaneous and prolific programming; an institutional presence and identity akin to that of an alternative venue; networking, production mastering, and strong social commitments: this is the equation made possible each day of a musical year skillfully mixing passion, community, and high standards. A set of values deployed in the service of a musical creation that is visionary, anchored in reality, and yet that keeps on beating to the rhythm of encounters between artists and residents.