Identifying, federating and defending the small clubs that stimulate the artistic scene in Europe.
Offbeat : innovative spaces for creative music
In 2020, Le Périscope, along with Le Petit Faucheux (Tours) and BMC (Budapest), is initiating a project to meet the clubs and venues that make the European art scene come alive.
Le Périscope has been involved in European collaborations with many partners for several years. One of the main challenges we have identified together is a lack of visibility and support for small live music clubs.
Indeed, by visiting places, meeting actors, musicians, journalists, promoters and institutions in 7 European cities, we were able to identify the essential importance of small music venues in very different forms. The same was true of our project with the city of Bogota. All of these projects have led us to address the issue of creation and renewal of artistic scenes in which small venues are at the heart of each of the stories and projects.
Places with a vibrant music community
We like to think of a city's artistic "scene" as a collection of artists, concert venues and music production sites that are closely linked. Clubs are at the centre of this ecosystem, being places where music is discovered, but also living spaces, where local and foreign musicians meet, and for many, where music is made.
It is often in these places that artistic scenes are born and renewed. These venues are often intrinsically linked to the emergence of artistic scenes or can host them. They are places of encounter and experimentation, places of freedom and artistic diversity, often not constrained by direct economic needs.
These are niche music venues, music craft venues that represent the majority of professional artistic activity.
Social and economic benefits for the local area.
Through these projects, all of which are specific, a whole ecosystem is structured in the region, even beyond the artistic circle. These venues enable musicians and (often young) cultural professionals to start or develop a professional activity. These venues are also real centres of life in the neighbourhoods where they are located. They thus enable the development of an active and regular social and cultural life with a certain type of proximity.
They often become the driving force behind a range of other types of social engagement, even if this dynamic is not necessarily structured or formal.
Offbeat: the creation of a common label
These actors face many current challenges. Changing trends in music consumption and the regulatory environment in urban centres can often jeopardise their initiatives. Some venues find support and means to face all these obstacles, but others are helpless and very vulnerable.
These risks are often combined with a certain weariness, when the voluntary and dynamic initiative of the beginning of a project must find a second wind and a certain professional structure necessary for the sustainability of the projects. In order to face these current challenges and to perpetuate and strengthen these initiatives, we would like to imagine the development of a label with a group of representative and diversified places in Europe. This label would cover two missions:
To highlight these projects to the public by presenting all that they represent beyond the concert activity. To enhance the value of these actors among partners by putting them in perspective with numerous European venues.
At a time when large festivals are exploding and cultural tourism has found a model based on large cultural events, it is becoming increasingly difficult for small venues to find and reach the public, at least with traditional communication.
We believe that it is essential to involve the public in the dynamics of small music venues. If an audience understands and identifies with the overall approach of the venue, not only with the evening concert but with all the actions carried out and the values promoted, it will be loyal and will have a continuous and renewed presence in the venue.
We are not talking here about a support or one-off defence of these places by citizens, but about a real appropriation of these spaces. The label created will thus make it possible to go beyond the action of cultural consumption to enter into a cultural practice; a constructive practice consisting of attending the concert, participating in the actions, individually or as a family.
This notion of engaged users can easily be amplified by prescribing from the first to the second circle of knowledge.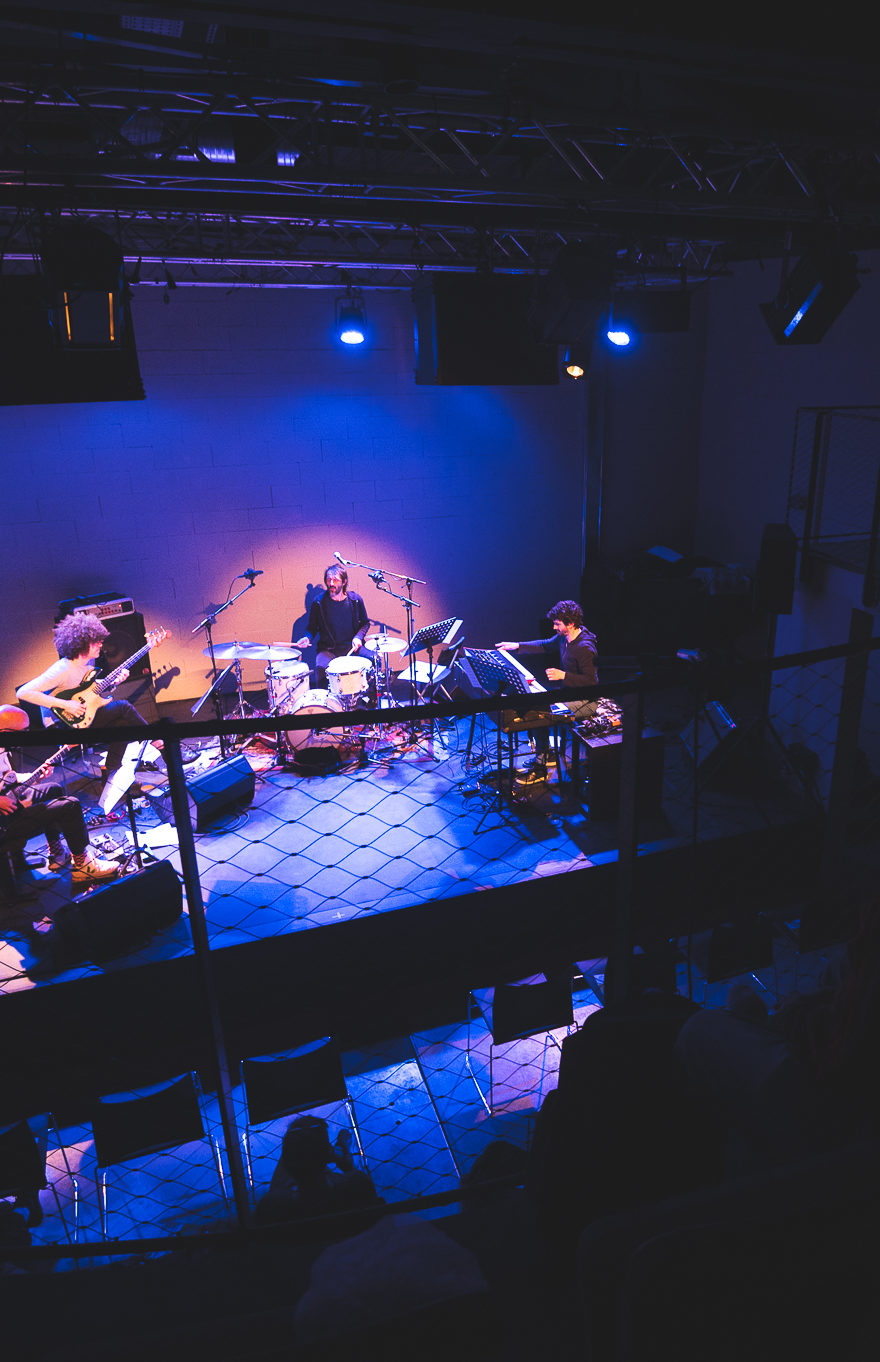 Small place initiatives are perceived very differently in different European cities. Public policies are obviously all different, but it is true that these types of venues experience more or less complex or non-existent relationships with their local and national institutions. This comes from the venues themselves and their staff, who are not always competent or experienced, from the projects that can be complex to understand and from the institutions that are not always adapted or structured to have the tools to support these initiatives.
We are convinced, following the numerous experiences already conducted in Europe and elsewhere (Bogota in particular), that a European approach to the subject is relevant. The process of building the label will make it possible to show that through the great diversity of actions of small venues and creative hubs, it is indeed a set of projects whose action is essential for the artistic, social and economic vitality of cities.
Each example, in its diversity, history and imprint on the cultural landscape, will serve as a basis for understanding other projects
Presentation, explanation and dialogue with the help of this tool (the label and the places represented in it) will help to strengthen local recognition and support for small places.
With Offbeat, we want to promote a process of recognition of the work and projects of these live music venues in Europe with the construction of a common label, based on the experiences of the 3 main partners of the project:
Petit Faucheux (Tours) – BMC (Budapest) – Périscope (Lyon)