So lo lo
I'm free : free show
Thibault Florent experiments on paths linking amplified, cyclical and percussive music.
So-lo-lo is the name of the 12-string guitar solo he has imagined. The guitar, prepared and amplified, becomes the percussive instrument of a polyrhythmic music.
A gesture, a sound.
We will rub our eyes at this lone guy with an orchestral tone, busy from head to toe, knitting the twelve-string into the long resonance of DIY gongs.
Or we'll close our eyes and let ourselves be taken in by a sound space of unequalled density, oscillating between serene waves and sudden groundswells.
thursday 16 march 2023
19h00
ticket office opening 18h30
Free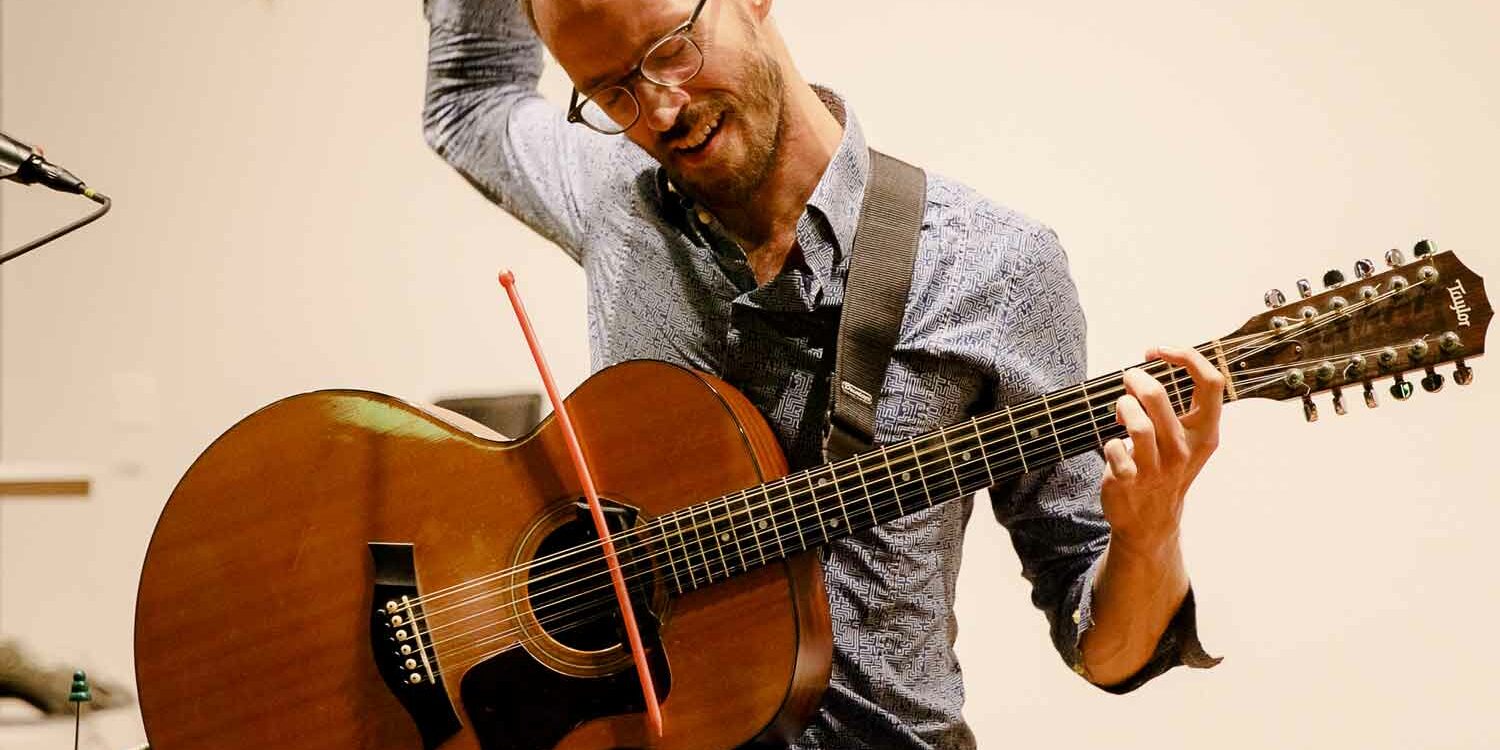 Guitarist, Gamelan musician, composer and improviser, he graduated in 2007 from the ENM Villeurbanne in jazz guitar. It was later that he discovered the music of Indonesia, first through the Kecak, then through the different Gamelans, their techniques and their repertoires: Gamelan of Central Java, Gong Kebyar, Selunding. His musical research and his thirst for […]
Read more