EYM x Varijashree Venugopal
Release Party
After their highly acclaimed Sold Out concert at Le Périscope just over a year ago, EYM TRIO and VARIJSASHREE are back to celebrate the release of their album 'BANGALORE'.
Elie Dufour, Marc Michel and Yann Phayphet will once again be welcoming Varijashree, a true prodigy of Carnatic music* who masters the codes of Western and Eastern music with disconcerting ease. She has been acclaimed by Chick Corea, Bobby Mc Ferrin, John Mc Laughlin, Victor Wooten and Michael League.
*Traditional music from the Karnataka region in southern India.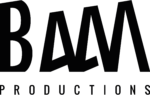 wednesday 11 october 2023
21h00
ticket office opening 20h30
8/12/14€
Now well established on the international jazz scene, EYM Trio continues its path defending an acoustic jazz on a variable geometry concept. Elie Dufour (piano), Marc Michel (drums) and Yann Phayphet (double bass) form the core of the group since 2011. They travel the world both physically through tours and musically through the musicians they […]
Read more
Varijashree Venugopal gave her first vocal performance at the age of 7, on the prestigious platform of the Bangalore Gayana Samaj. Varijashree has performed at many venues in India including Mysore, Shimoga, Hassan, Mumbai, Delhi. Pune, Vishakapatnam, Dharwad, Hubli, Chennai. Mangalore, Hyderabad, Salem, Karur, Chengam, Bhavani, Cochin, Rajmundry, Thirupati, etc. She has performed extensively all […]
Read more