Discrepant with Lagoss, 3Phaz, DJ Mixsoup and Sabine333
This evening is co-organised by the Discrepant label, Agence FUN, les ânes volants and Le Périscope.
Discrepant is renowned as a kaleidoscopic music label that presents the strangest and weirdest artists from all over the world. They don't do the obvious. Now on a world tour, their artists will be stopping off in Lyon to electrify the dancefloor at Le Périscope.
For those with a hankering for something a little further afield, there's LAGOSS, a cyber-tropical band from Tenerife made up of Gonçalo F. Cardoso, Mladen Kurajica and Dani Tupper. Then with 3Phaz, an electronic producer from Cairo, Egypt, who combines Middle Eastern rhythms with club beats.
Accompanying them will be two DJs from the Lyon scene: Mixsoup, who is as attracted to the experimental scene as he is to dancefloors, and Sabine333, a member of the Assurance Fun association and the Lyon-based magazine Bugne Bugne, who is devoted to liquid sounds and the exploration of diverse local scenes.
Line Up
9.30pm > 10.10pm – Lagoss
10.10pm > 10.30pm – Mixsoup
10.30pm > 11.10pm – 3Phaz
11.10pm > 12.15am – Sabine333 & Mixsoup (b2b)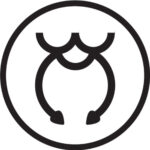 saturday 14 october 2023
21h00
ticket office opening 20h30
8/10€
Moving away from their megamix vignette based first volume, the trio now experiments with a more song based approach whilst still keeping their trademark jam infused tropicalia and electronic freak outs with an offering to their 1970's sci-fi masters – enter the lift to the stars. First proposed by Russian rocket scientist Konstantin Tsiolkovsky and […]
Read more
Souk is delighted to present the sophomore album from a true fixture in Cairo seething electronic scene who should, by now at least, remain anonymously famous behind the 3Phaz moniker. Both as a way to make focus on the music itself regardless of identity and to sever ties with past projects, 3Phaz acts like an entity […]
Read more