20 years of Modern City Records
An ally of the rock scene for over 20 years, Modern City – Lyon's coolest badge shop – has not only made tons of badges and magnets that have accompanied bands throughout their history, it's also the hive of a bunch of musicians from the region's punk rock scene.
For its 20th anniversary, Modern City is inviting all the past musicians who have passed through the box, on stage with their band to celebrate this team spirit & the history of these bands.
BLEAKNESS – Post-punk – https://bleaknesspunk.bandcamp.com
Formed in 2017 in Nantes, then relocated to Lyon during 2018 before settling in Paris in May 2022, Bleakness has evolved a lot since their first gigs. Initially influenced by American hardcore and English punk, the trio's songs have gradually become darker, setting an increasingly cold and tense atmosphere. Their album Life At A Standstill released last June will delight fans of Killing Joke, New Model Army and T.S.O.L.
RAINCHECK – Melodic punk-hardcore – https://raincheckcool.bandcamp.com
Raincheck was formed in 2014 in Lyon, around five boys not full of future but used to the punk-rock circuit for more than 15 years and influenced by the American melodic punk-rock/hardcore wave of the 90s/2000s (NOFX, Descendents, Lifetime, Kid Dynamite, Shook Ones, Propaghandhi…). About 80 gigs later and two 6-track EPs released, they plan to release an album early 2023.
ÉPAULE TATTOO – Punk Rock Psychadelic – https://epauletattoo.bandcamp.com
What would Ben, Phil and Seb Tattoo have done if their big sister Paule hadn't caught them screaming in a deep, damp basement? Metal surely… But bad metal. Instead, they make bad punk because punk has to be bad, subversive and dirty. But since they're nice and clean, sometimes it's a bit pop…
MEURTRIÈRES – Heavy-metal – https://meurtrieres.bandcamp.com
Formed in 2018 from the still warm ashes of Pinku Saido and Gasmask Terrör, MEURTRIÈRES play heavy metal in the tradition of Iron Maiden, Judas Priest or Mercyful Fate. After a first album released in 2020 and a line-up change in 2021, the band will lay siege to 2023 with a new album entitled Ronde de Nuit.
COMMANDO – 80's Punk – https://nefastecommando.bandcamp.com
Commando doesn't have a bio because Commando doesn't like bios. Commando can only play punk and sing about the decay of our world.
CONTRACTIONS – Punk-garage – https://contractions.bandcamp.com
A quartet based between Lyon and Besançon, Contractions make the most of the musical sponges they have always been with the sole aim of making hearts beat and heads shake with melancholic rock hits. In addition to the six tracks of their first demo released at the end of 2017 that incited to sing along, they released two years later a first LP with the prophetic title of "Demain est annulé". A 12″ split with Lyon's The Horsebites followed in 2021 and the three newly recorded tracks should see the light of day on another 12″ split, this time with New York's Savak. Comprising members (or former members) of Baton Rouge, Irradiates or Whoresnation, Contractions is musically situated between Compulsive Gamblers, The Babies, Marked Men or Hot Snakes… Without denying their attachment to French emo!
Berceau des Volontés Sauvages – Kraut-noise-rock-electro – http://berceaudesvolontessauvages.bandcamp.com
Berceau des Volontés Sauvages is a three-headed entity. Two musicians and a video artist at the service of an immersive instrumental music navigating between electronic sounds, kraut, psychedelic rock and ambient.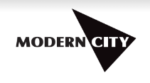 saturday 21 january 2023
19h00
7€