"Rock Against Police"

, |Screening and meeting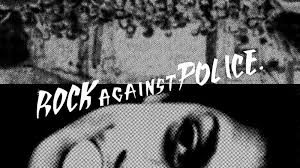 Friday 09 october 2020
19h30
Gratuit
On the occasion of a screening of the film "Rock Against Police" in the presence of the director Nabil Djedouani, Le Périscope invites the sociologists and researchers Samir Hadj Belgacem and Foued Nasri and members of the collective "Surveillons Les" for a meeting on police violence and solidarity of struggle in working class neighbourhoods.
At the beginning of the 1980s, the expulsion of young immigrants and murders in the French suburbs, committed by the police or ordinary citizens, multiplied. In response, an informal network was formed to react collectively by organising a series of concerts called Rock Against Police in the cities.
The initiative is gaining momentum. Through the meeting of activists and actors of the Rock Against Police movement, the threads of both the small and the big story are being woven. Rock Against Police explores this memory, which has been lost but is still very much alive in the French suburbs.