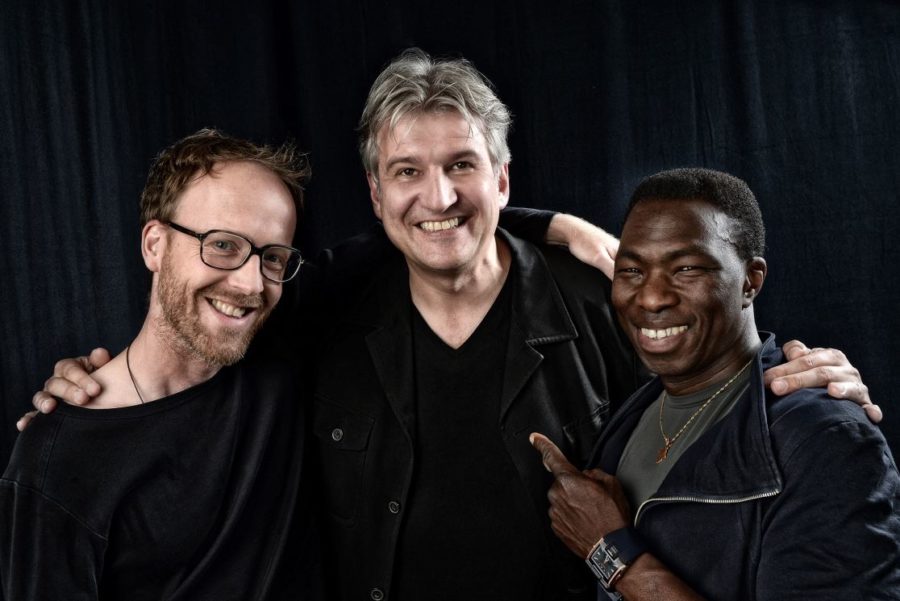 Hans Lüdemann is known as an improviser, composer, solo or with his ensembles. With the balafon virtuoso Aly Keita – who has collaborated with Pharoah Sanders, Paolo Fresu, Rhoda Scott… – and the excellent drummer Christian Thomé, they form the TRIO IVOIRE, and combine Africa with European music and jazz. The result is an extraordinary blend of tradition and modern influences.Since their first concert in 1999 in Abidjan, Africa, TRIO IVOIRE has played in many festivals in Europe and Africa; Jazzfest Berlin, Elbjazz Hamburg, Festival Acoustic Music Bamako, 8 Brücken-Festival Cologne, Recontres de Musique du Monde Haiti, Festival Offbeat Basel and Bachfest Leipzig… The Trio Ivoire is an invitation to travel reflecting the different worlds and contrasts of music: simplicity and complexity, harmony and dissonance, Lieder and instrumental music.
An'Pagay
10.11.2022
Chromb !
28.05.2021
Léo Dumont (batterie)
Camille Durieux (clavier, voix)
Lucas Hercberg (bass, effets, voix)
Antoine Mermet (saxophone alto, synthétiseur, machines, voixand'heur)
Benjamin Flao (illustration)
An'Pagay
10.11.2022
Chromb !
28.05.2021