Tempérances | Tolgahan Çoğulu and Sinan Ayyıldız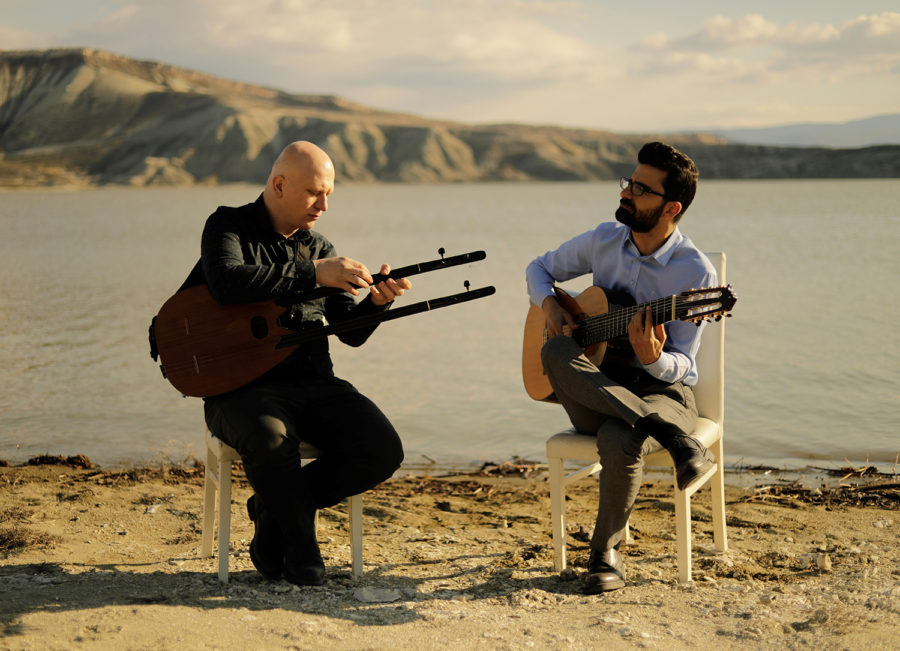 Allegory of temperance
This duo founded in 2013 brings together the microtonal guitar and the double-necked saz. Their first arrangement – Boomerang, by Aziza Mustafa Zadeh – became a hit upon its release, and the duo has since participated in numerous festivals.
Tolgahan designed a microtonal and adjustable guitar that allows him to play the Turkish makam, a guitar that he has had the opportunity to perform in over 34 countries.
Sinan, a saz virtuoso, plays without frets and has developed a hybrid playing technique inspired by different instruments.
Their first album, "Amorphous" (2021, Ahenk Music) title that evokes a music having no form, no characteristics, no defined borders, as their style of arrangement and their instruments are amorphous.
Tempérances | Tolgahan Çoğulu and Sinan Ayyıldız
09.04.2022
Sinan Ayyıldız (saz)

Tolgahan Çoğulu (guitare microtonale)

Tempérances | Tolgahan Çoğulu and Sinan Ayyıldız
09.04.2022