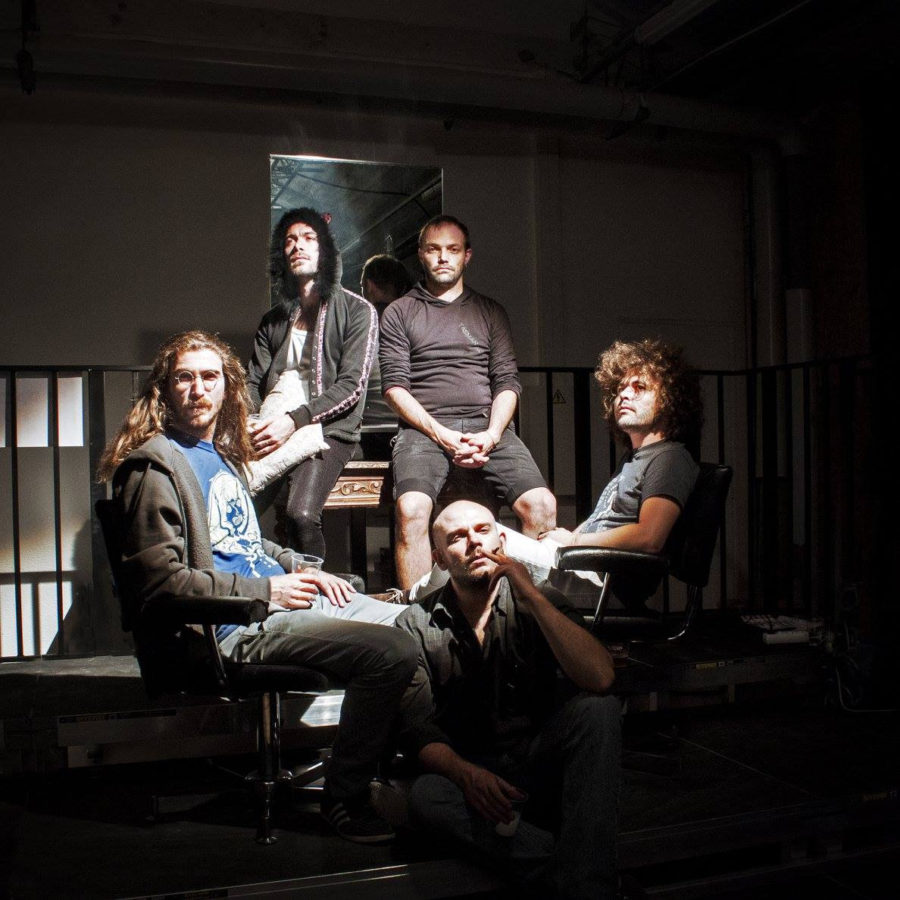 PinioL is the combo of two out of the ordinary Rhone-Alpine groups: PoiL and Ni.
2 basses, 2 drums, 2 guitars and keyboards! Formed respectively in 2006 and 2009, the bands meet during a national tour in 2012. The symbiosis and the agreement are immediate.
PoiL gathers three musicians who don't know the forbidden and sail free music in a punk band; Ni proposes an instrumental music that brings together at the crossroads of learned music and punk energy four musicians.
PinioL proposes a singular, unclassifiable and demanding music. The group has the specificity to express itself fully live, offering on stage performances with a technicality and breathtaking sincerity that allow them to conquer audiences as much rock, jazz as improvised music.
Antoine Arnera (Keyboard, vocals)
Boris Cassone (Bass, vocals)
Guilhem Meier (Drums, vocals) Anthony Béard (Guitar, vocals)
François Mignot (Guitar, vocals)
Benoit Lecomte (Bass, vocals) Jean Joly (Drums)