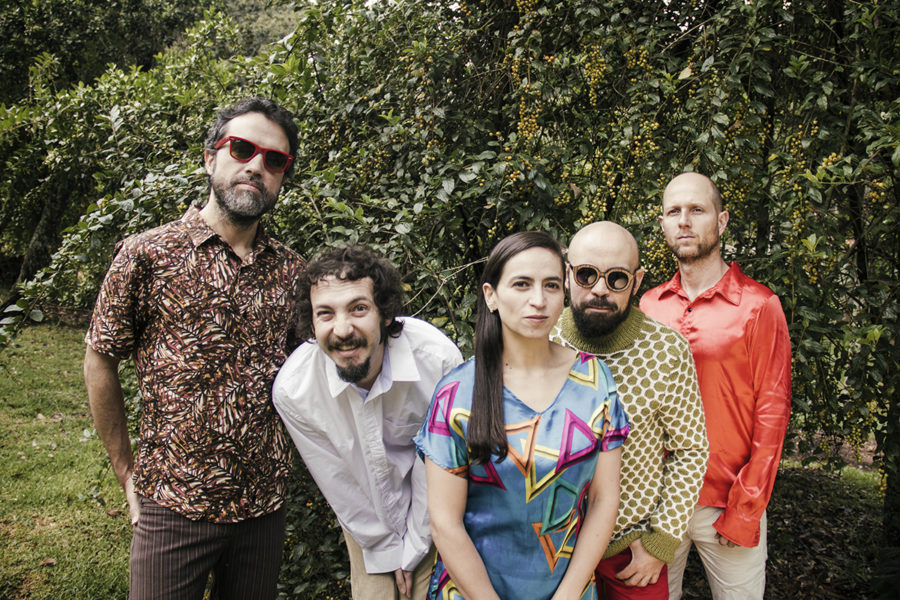 Colombian psyché gurus
The style of Meridian Brothers is part of the neo-tropicalista movement in Colombia taking place at the beginning of the 21st century. The roots of the group can be found in the ephemeral Ensamble Polifónico Vallenato project, where its members (Eblis Álvarez among them) dedicated to experiment with influences from traditional Colombian music such as vallenato, cumbia, Bullerengue, 'palenquero' sextet format, 'Gaita' format, etc.
The band has earned a reputation as a cult band in Latin America. The group has been cataloged by music journalists as a futuristic avant-garde proposal, which preserves roots reminiscences of Latin music, due to its sound, style and theatrical expression.
A dream world between electronic experimentation and regional folk

Le Monde
Meridian Brothers
20.09.2022
María Valencia (wind instruments, percussion and keyboards)
Eblis Álvarez (vocals, guitar and direction)
Mauricio Ramírez (drums)
Alejandro Forero (keyboards)
César Quevedo (bass)

Meridian Brothers
20.09.2022